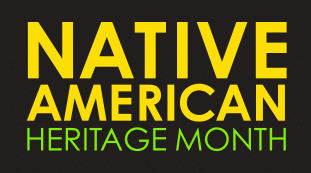 November is National Native American Heritage Month. Teaching students about the culture, traditions, music, art, and world views of indigenous peoples is important to celebrating our shared sense of humanity. Celebrate this month with your students, and check out some of the Listenwise stories and other resources that could be helpful in bringing Native American Heritage Month to your classroom this month and throughout the year.
As we head into Thanksgiving week, it's important to recognize that, as Teaching Tolerance explains in their Thanksgiving Mourning lesson, "For some Native Americans, Thanksgiving is no cause for celebration, but rather serves as a reminder of the devastating effect of colonialism on indigenous peoples." They offer valuable resources to use with students to help them think critically about American holidays and history and to read and listen to different perspectives. Here are some questions they provide to engage your class in thinking about the experiences and perspectives of Native Americans:
How and why do we celebrate Thanksgiving?

Why do some people think Columbus Day should not be celebrated?

What is the story of Thanksgiving from a Native American perspective?

How have Native Americans been impacted by population expansion in the United States?
Teaching Tolerance offers other teaching resources to help promote understanding of the Native American experience. For example, their lesson Teaching Thanksgiving in a Socially Responsible Way raises the point that "Native Americans have been speaking out and writing back against the colonialist narrative of Thanksgiving for as long as the American narrative has existed."
Thanksgiving is just one timely topic to touch on this month, but there are plenty of others you can connect to the theme of Native American heritage. Explore our Listenwise stories that showcase voices and perspectives of indigenous people and discuss themes of culture, identity, stereotyping, racism, and privilege:
Here are a few more high-quality resources that can help you bring indigenous peoples' perspectives into your classroom:
Please share with us in comments any other resources that you use to help promote understanding of indigenous peoples' cultures, histories, and perspectives.