This fall as you are trying to implement new things in your classroom, try crowdfunding on DonorsChoose to raise the funds for Listenwise Premium. Connect to a thriving community of donors who are eager to fund your classroom projects.

What is Donors Choose?
Donors Choose is a platform that connects classroom teachers with anyone who wants to help a classroom in need. Bring learning opportunities to life by posting a project; request books, technology, field trips—anything you've been dreaming of for your students. Then tap into the DonorsChoose network and reach out to your own. (Over 75% of teachers reach their funding goal).
How does Donors Choose support my Listenwise subscription?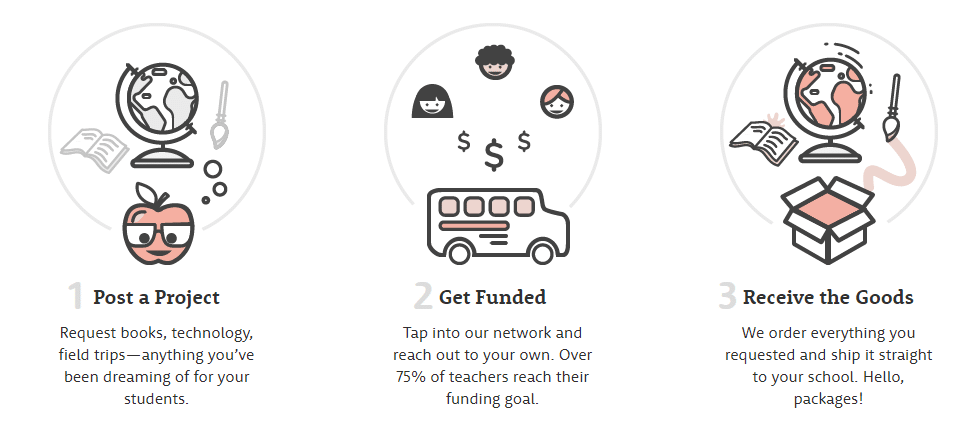 You know what your classroom needs. DonorsChoose wants to help you get it.
Sign up for a

Donors Choose Account.

Describe your class and create a project

Spread the word and raise funds – tweet at us @listenwiselearn and we'll share it!

Receive access to Listenwise Premium once funds are raised! **B

ig donors will

pay off all projects listed on DonorsChoose

once in a while**
Here is a "how-to" guide we made to help you set up your DonorsChoose project with Listenwise.
If you create a DonorsChoose project, be sure to let us know so we can help spread the word!