We are excited to expand on our elementary lessons for this upcoming school year! 

We've taken Listenwise's success formula and have curated stories that will grab elementary students' attention. Our elementary podcasts offer intrigue, humor, and great opportunities to learn academic vocabulary in context.

We continue to hear from educators how helpful it is to use audio content with their younger learners to provide engaging, rigorous instruction that builds reading and literacy skills:

"In all the research, intervention, instruction and curriculum development I have done with teachers in my building and around the district in the past 20 years, we have recently found listening comprehension to be a place we have underutilized and underestimated in its effectiveness in reaching and developing literacy. We have been thrilled to have found Listenwise this year in our pursuit to effectively increase our listening comprehension within our curriculum."

– Elementary School Principal, IN
"My team and I absolutely LOVE using Listenwise during our weekly WIN (What I Need) rotations. We've created leveled classes and the students are excited to listen with the transcripts and respond to the questions provided. Huge achievement is being made with our typically lower achieving students."

– Pico Canyon Elementary Educator, CA
We have found great low-Lexile stories from kid-focused podcasts, including The Past and the Curious (a history podcast for kids), Earth Rangers (a show for everyone who loves to explore the mysteries of nature), Tumble (a science podcast for kids, to be enjoyed by the entire family), Book Club for Kids (a podcast for kids to discuss middle grade novels), and more. These short, fun podcasts bring curriculum topics to life. Learn about all of our elementary podcast audio sources here.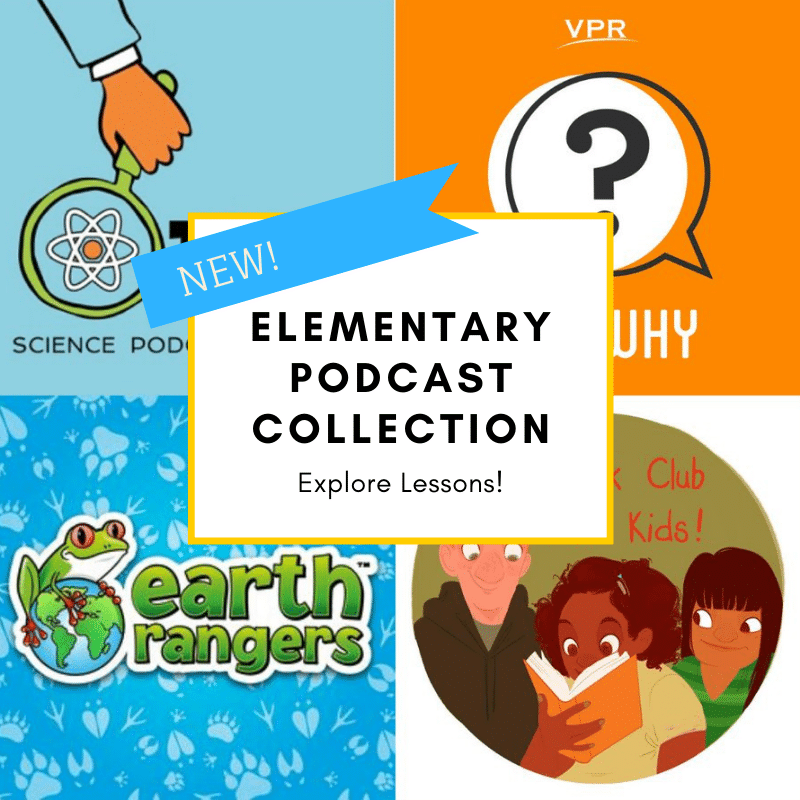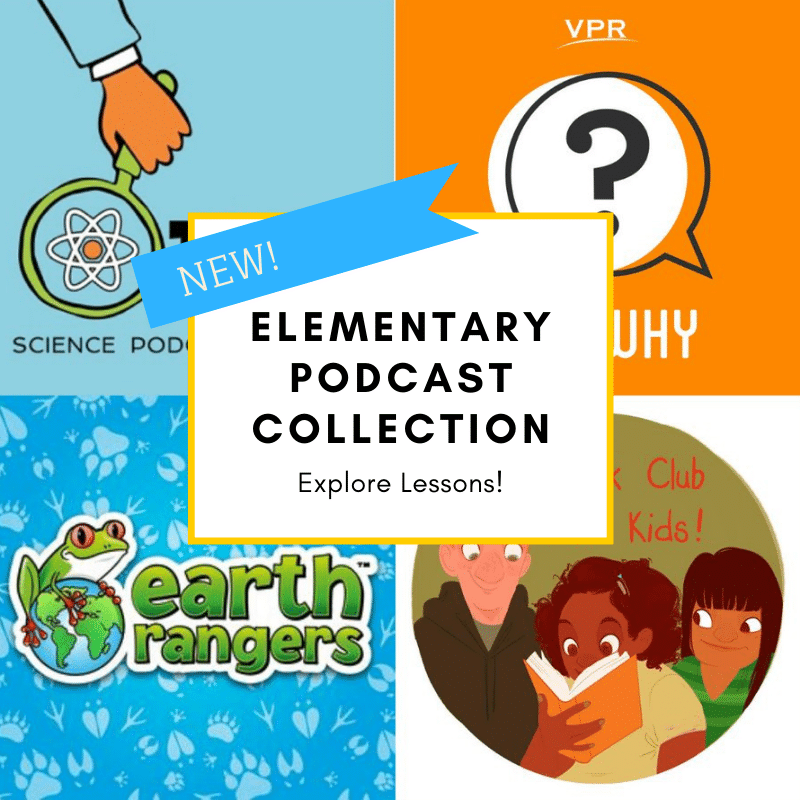 Explore our favorite "weird news" stories (great for teaching vocabulary!) and some of our favorite lessons (with quizzes) below:

Searching for Bowhead Whales Join the host as she dives in a submarine deep into the frigid waters near the North Pole in search of bowheads. The sights and sounds will draw kids in, and they'll learn how mammals adapt to extreme conditions.
Artificial Intelligence This story unpacks AI in language kids will understand. It's sure to prompt discussion of the promise and pitfalls of robotic advances, as well as the type of robots the kids would like to invent themselves!
Euphonious Sounds Make You Feel Good This fun exploration of the word "euphonious," with plenty of examples of euphonious sounds, will help kids learn how to identify meaning through word roots. The sounds and voices of young people make it especially engaging.
To explore more elementary stories search for elementary lessons in our "search bar."
Listening comprehension is so important for younger learners. For native English speakers, listening comprehension is typically more developed than reading comprehension. Young students can often listen to content 2-3 grade levels higher than they can read. This makes audio storytelling a great medium for stretching comprehension, building background knowledge, and introducing more advanced vocabulary. It's also an equitable medium for engaging all learners and teaching the same content in differentiated ways. Introduce your elementary learners to Listenwise and see what we mean!