Resources to Support Student Podcasting Projects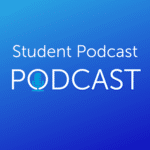 This is a podcast featuring great student podcasts. Each week we highlight student work and hear from their teachers about the challenges and successes of podcasting with their students.
Download this guide for a step-by-step guide to student podcasting projects, including sample podcasting lessons and tools for producing and publishing a podcast.