Our Latest webinar series [May 2021]:
Springing Ahead to Summer & Back-to-School 2021/22 Success
These 45-minute conversations explore the importance of teaching listening in K-12 education and how listening is tied to building literacy, especially academic language. They bring in research, theory, and practice.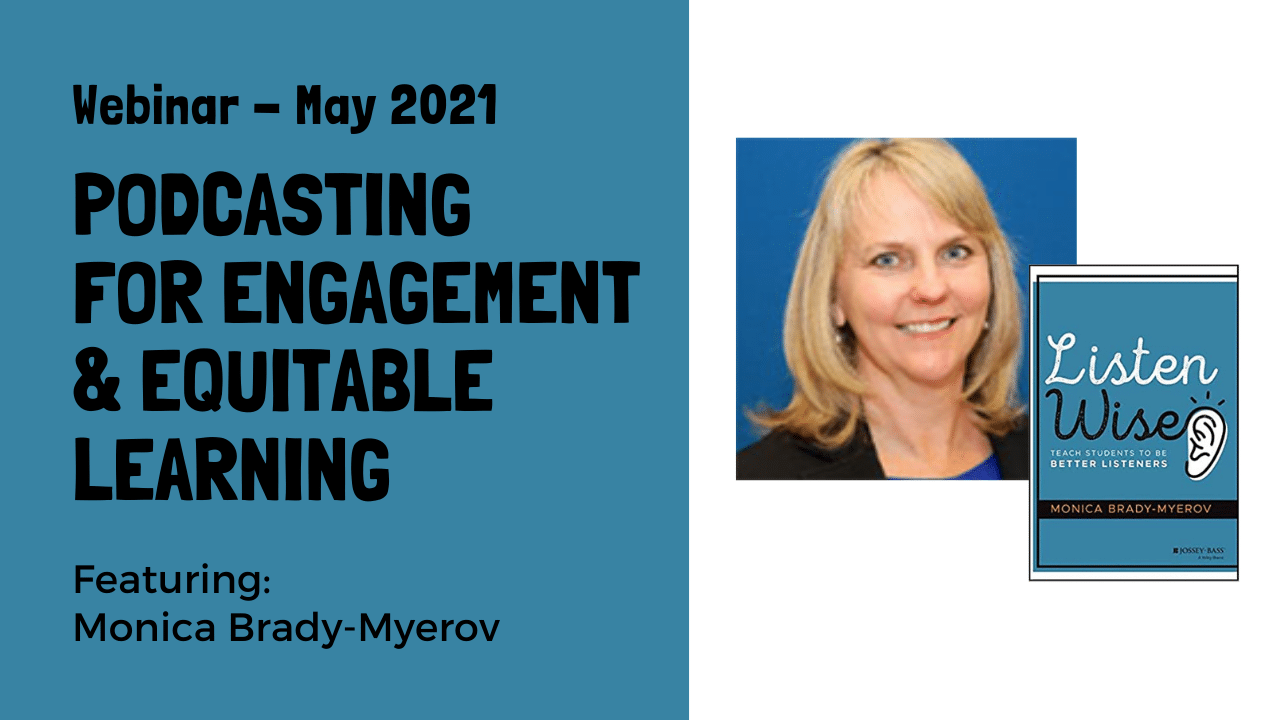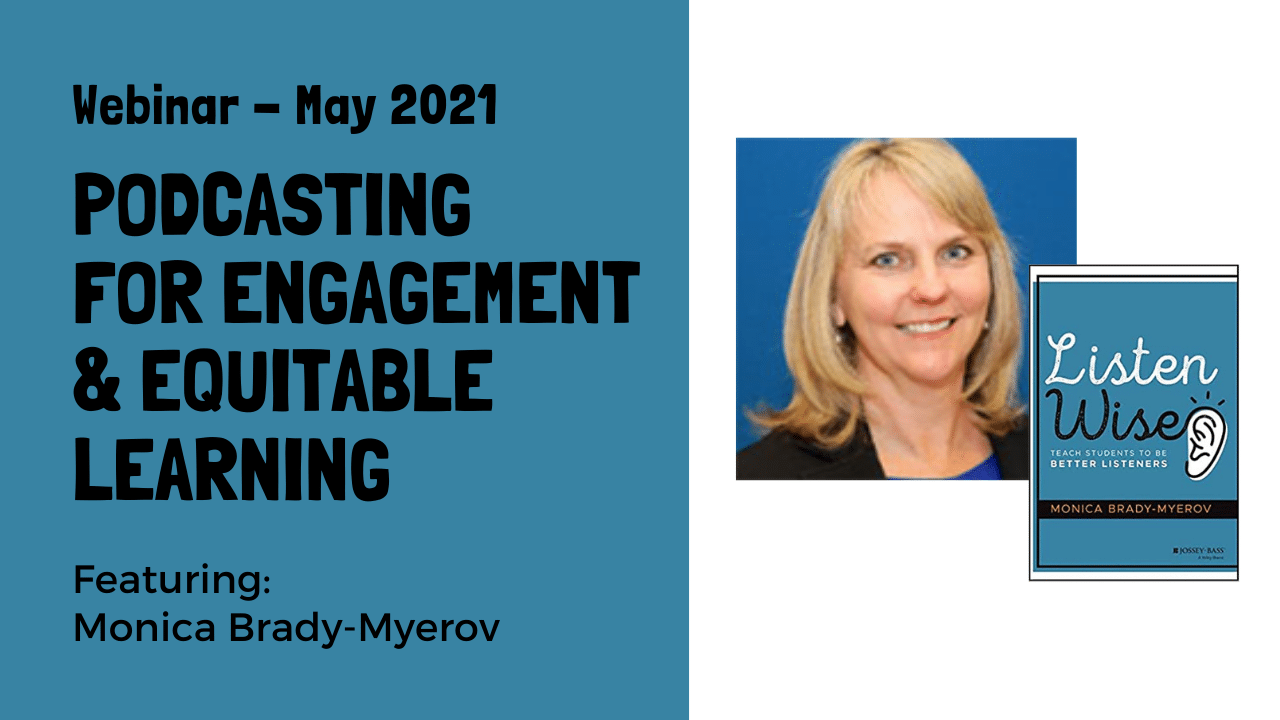 In this session learn how you can use Listenwise as a culturally responsive teaching tool and support your equity goals by engaging your students with real-world podcasts, which are accompanied by standards-based teaching resources. Presented by Listenwise CEO & Author, Monica Brady-Myerov.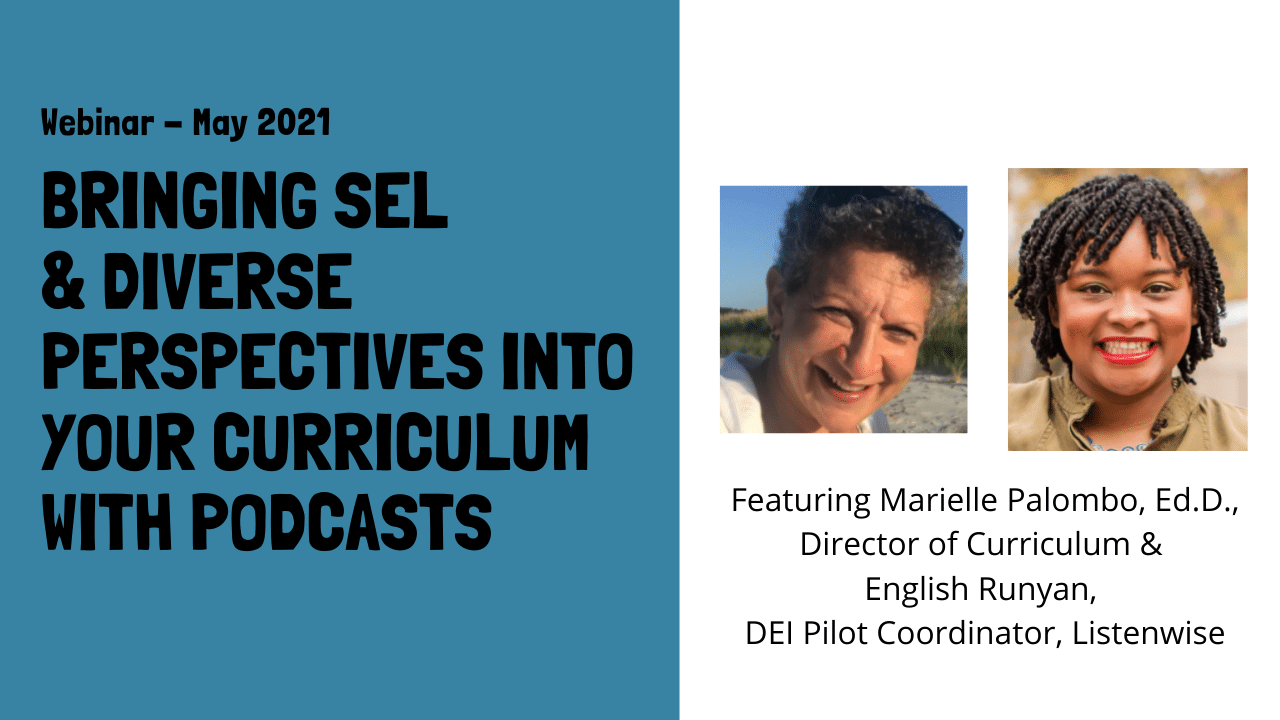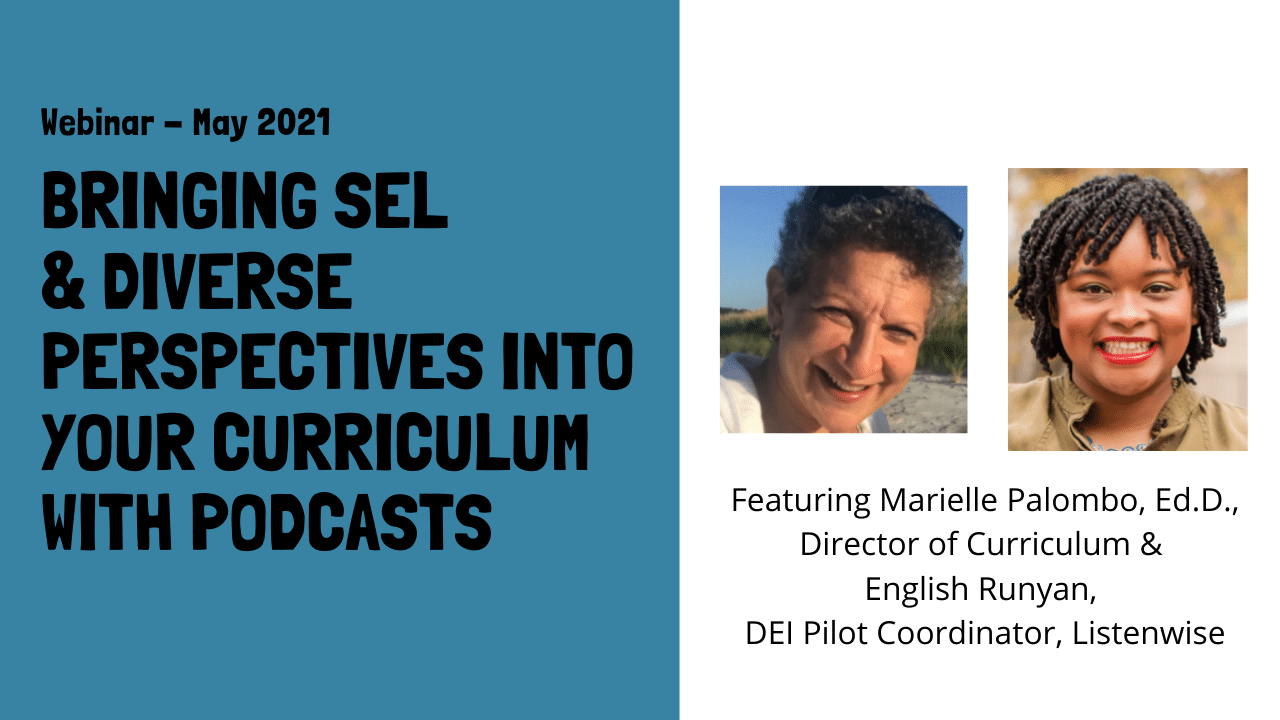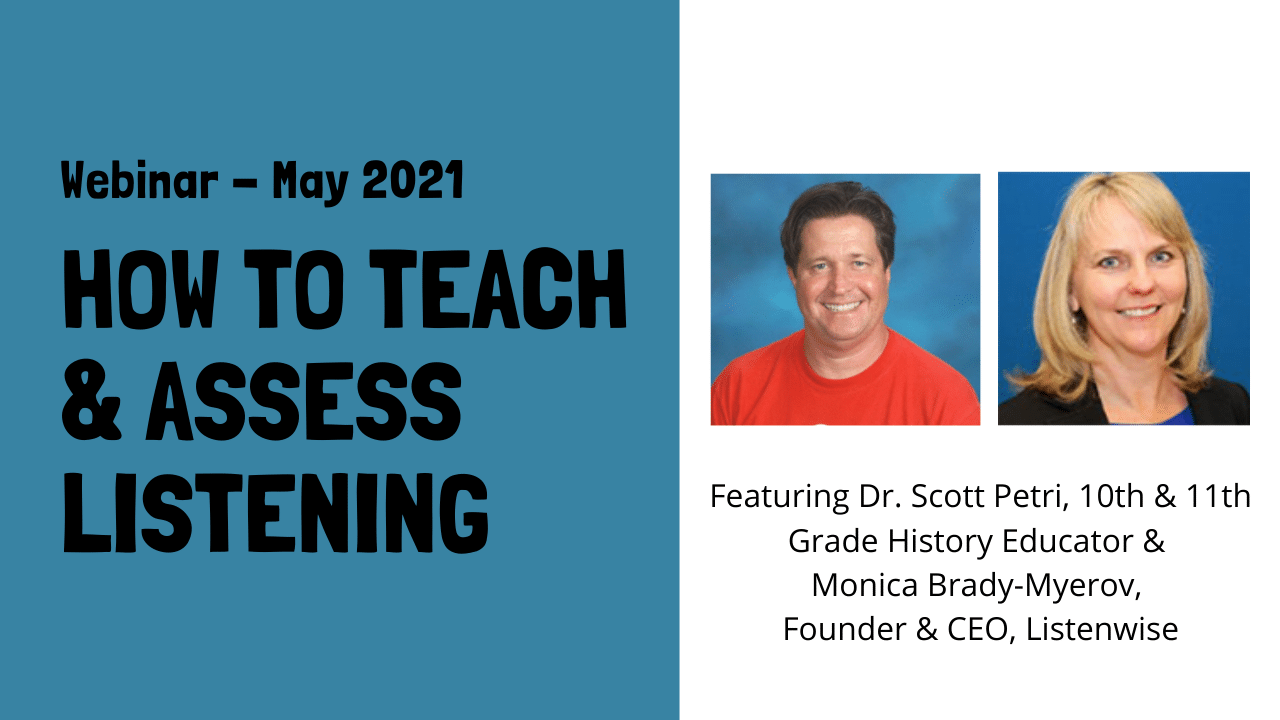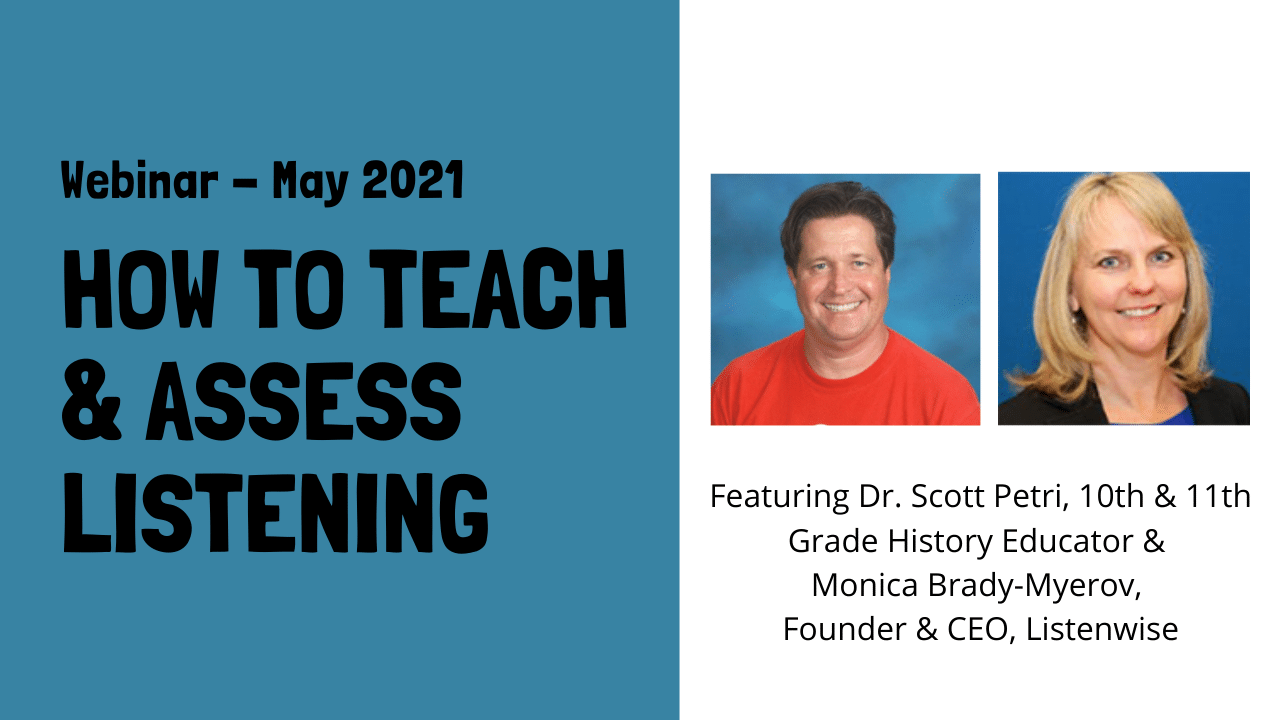 Learn how you can diversify teaching resources and develop students' social and emotional skills with podcasts. Teaching with podcasts can incorporate underrepresented voices and perspectives into your curriculum, while also helping students build literacy skills. Presented by Marielle Palombo, Ed.D., Director of Curriculum & English Runyan, DEI Pilot Coordinator, Listenwise.
There are so many ways to use Listenwise's lessons to support every learner, in whatever learning environment. In this session, we'll explore instructional strategies to help educators make the most of their teaching time, using podcasts. Hear from CA Educator, and Listenwise Advocate, Dr. Scott Petri on how he teaches listening & speaking skills in his classroom.