This blog post was updated from August 2018.
The Listenwise team has been busy preparing for another successful year of listening, and we can't wait to share what we've been up to with you. To make things easier, we've created a checklist of tasks for Listenwise Premium teachers to do before your students start listening.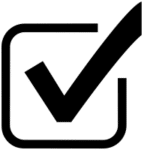 Delete Old Classes: Clean up last year to make space for new students! From the Classes tab, click on the class name you want to remove, and click the red "Delete Class" at the bottom of the page. See the video below for step-by-step instructions.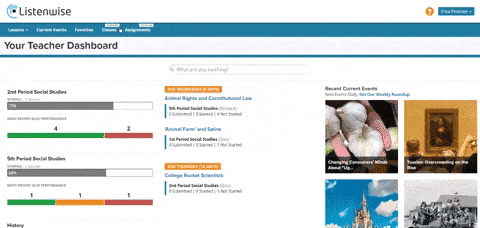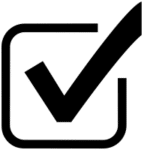 Create New Classes: On the Classes tab, you can import your Google Classroom rosters or manually create each new class in Listenwise. Either way, it only takes a minute to set things up! Check out this video tutorial for full details.
If you use Google Classroom, we've created a Listenwise + Google Classroom Guide to give you step-by-step instructions for all of our integrations including Single Sign-On, Roster Import, and Assignment Sharing.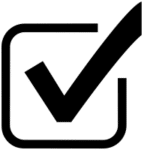 Enroll Students: We've posted a Getting Started as a Student page in our Teacher Support Center to make it easier to get students up and running. We have step-by-step instructions for students, depending on whether you imported Google Classroom rosters or manually created classes.
We also have a 3-minute video that walks students through account sign-up to completing assignments.

Send students to this link

for a Listenwise introduction.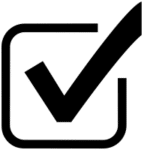 Discover New Content: We now have over 1,800 stories on Listenwise and over 300 quizzes! Here are some highlights among our recently added lessons: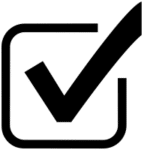 Plan Listening Lessons: Think about your instructional goals for the year, and choose a few new ways to use Listenwise this year that align with those goals. Check out some integration strategy ideas for inspiration and use the Listenwise Lesson Planning Worksheet to prepare your lesson.
Don't forget about our listening supports! We updated the Texthelp toolbar to make it easier for students to use in their assignments. It now appears as a blue toolbar at the top of the page, with the option that students can drag it around if needed. The functionality remains the same: students can highlight text and choose read-aloud, definitions, a picture dictionary, or Spanish translation. See the video below for a quick demo.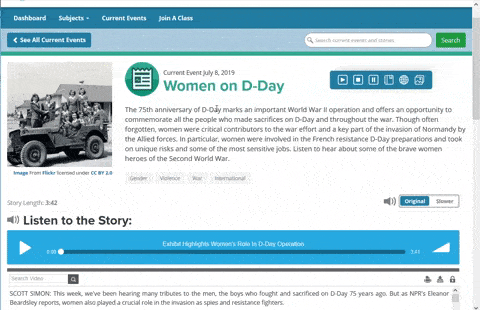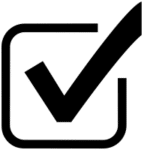 Explore our *UPDATED* Teacher Support Center: We have redesigned our Teacher Support Center, so it's easier than ever to find the resources and inspiration you need to teach listening and critical thinking! We now have a Hot Topics section with a collection of resources on popular topics such as Media Literacy and Student Podcasting.