Listenwise's search feature allows students to search for stories from their homepage, offering opportunities for students to use Listenwise for research projects and other assignments that engage them in finding podcasts that support their learning. Students can use these stories to inform research reports and presentations, to find evidence to support their opinions, or to investigate topics that interest them.
The following guide explains how to cite a Listenwise audio story and create a bibliography or reference list of sources.
First, identify this information:
Listenwise URL

Listenwise Title

Public Radio Reporter

Public Radio Source

Public Radio Air Date

On the Listenwise site, this is where you will find each piece of information.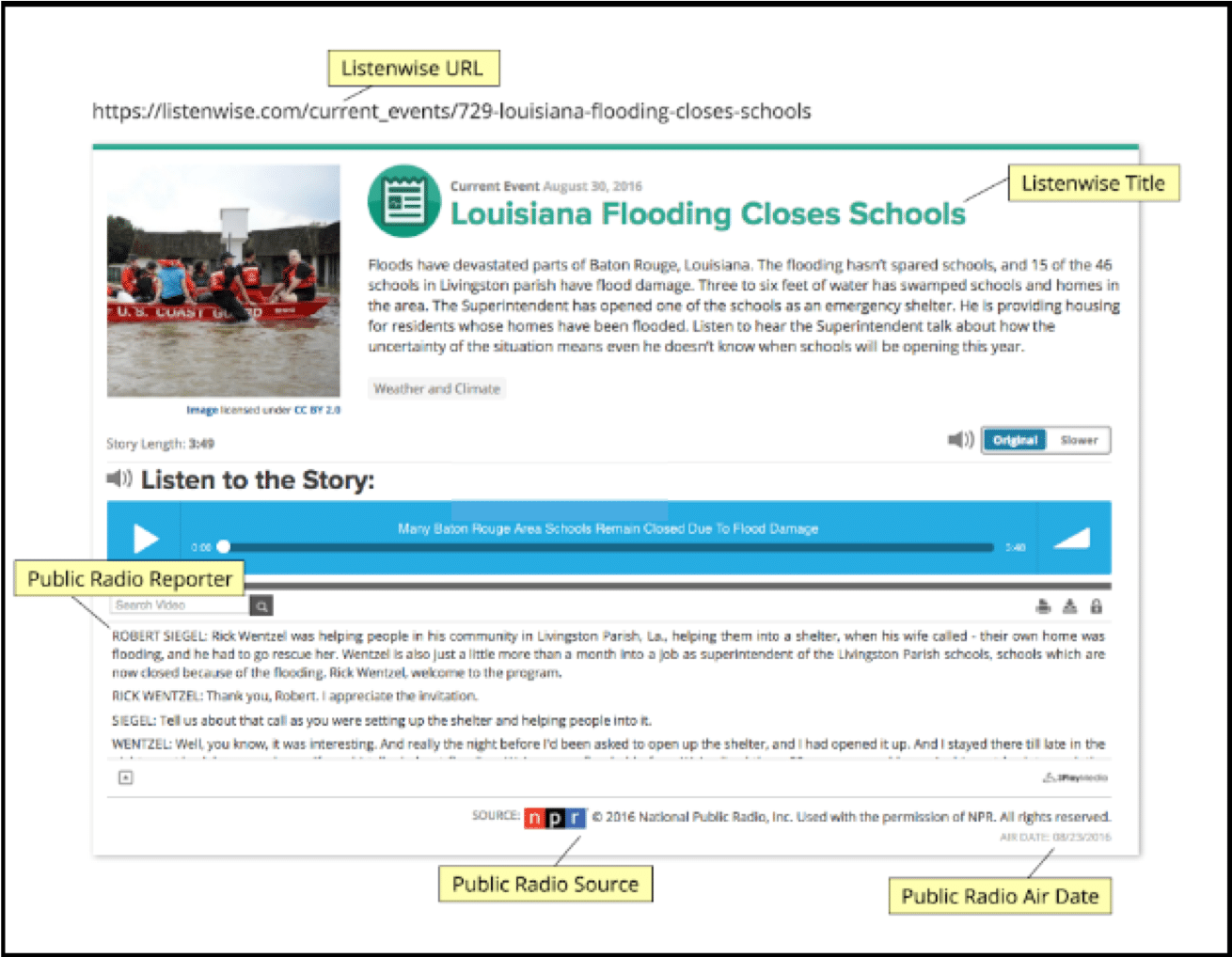 Next, put the information into the format below:
This is our suggested format. If your school uses APA or MLA formats, simply organize the above pieces of information in the format that is consistent with your citation conventions.
Format:
Public Radio Reporter. Public Radio Air Date. "Listenwise Title." Public Radio Source. [Audio blog post.] From Listenwise: Listenwise URL
Example:
Siegel, Robert. (August 23, 2016). "Louisiana Flooding Closes Schools." NPR. [Audio blog post]. From Listenwise: https://listenwise.com/current_events/729-louisiana-flooding-closes-schools