The pandemic has changed the landscape of education like never before. It has mobilized the use of technology and created challenges for many students, deepening disparities for some as a result of learning environment changes. As school learning environments continue shifting, it's important to continue to address the needs of all students, especially striving learners.
The federal government has recognized this need and stepped in with unprecedented support. The American Rescue Plan authorized $128.5 billion to help schools and districts manage the ongoing impact of the pandemic. We have created an infographic to help you navigate this funding opportunity.
Do you have the right resources to support learners who have been most affected academically by school shutdowns? Targeted approaches such as Response to Intervention (RTI) and similarly focused instruction will shift how hybrid and in-person content will be delivered.
Listenwise is a high-quality, research-based instructional resource to help students progress towards grade-level proficiency. Listenwise can be used to provide equitable, tiered support to students in any environment!
Response to Intervention (RTI) Summary
RTI is a three-tiered approach to early identification of learning disabilities and support of students seeking to achieve grade-level proficiency. Striving learners are provided with interventions at increasing levels of support to close learning gaps.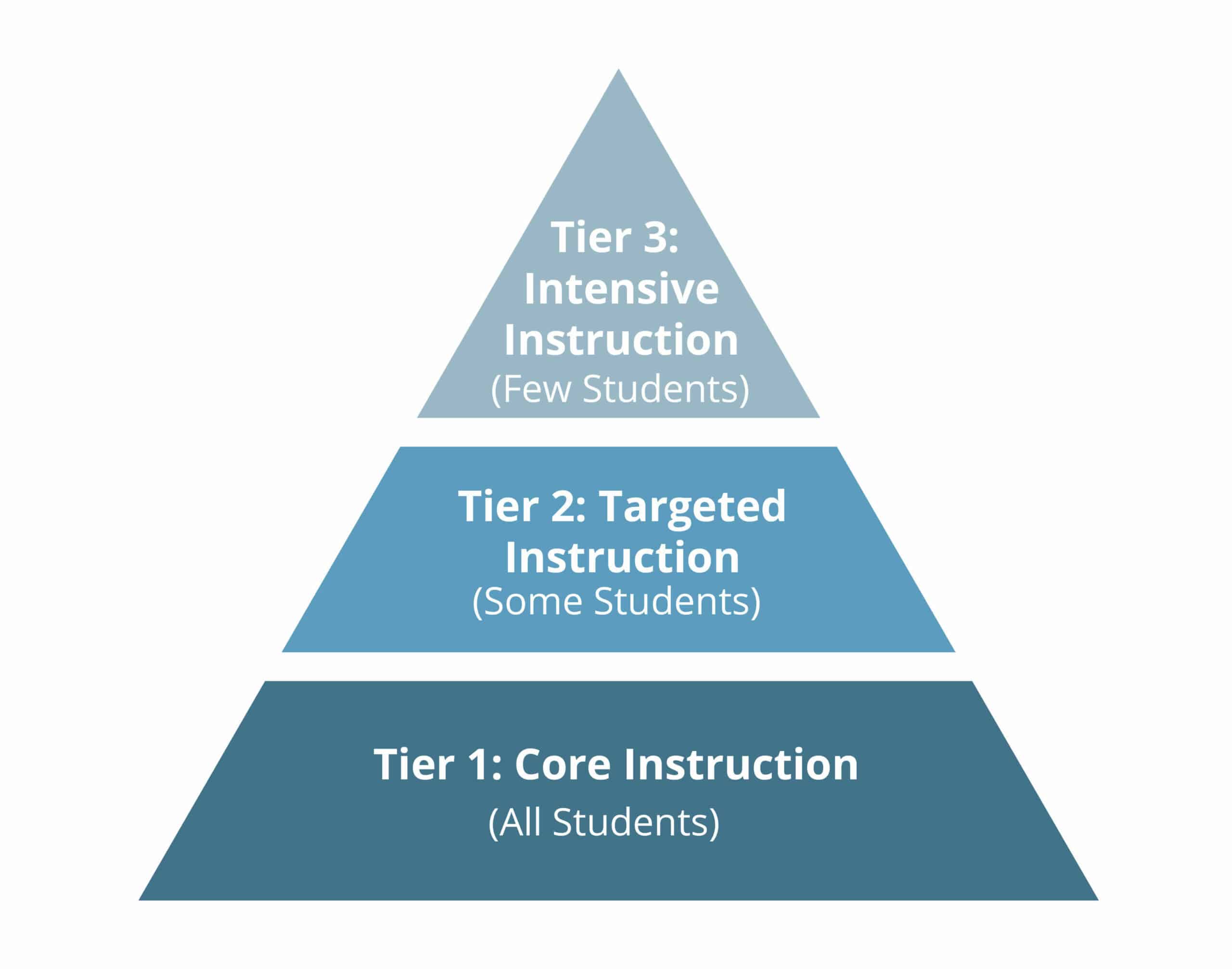 Tier 3: Provides high-level support, including intensive interventions and a comprehensive evaluation
Tier 2: Provides mid-level support, including targeted interventions
Tier 1: Provides low-level support, typically in the form of whole group instruction
Listenwise can be used throughout the entire RTI process and offers unique platform features that support students especially well in RTI Tier 2 and Tier 3.
How Listenwise Addresses Learning Loss through RTI
Listenwise provides support for RTI Tier 3 in the following ways:
Targeting listening and comprehension goals in explicit instruction with individual students synchronously or asynchronously;
Gradually building students' skills with transcripts, slowed audio, and a toolbar to provide scaffolding;
Providing extended intervention outside the general education classroom targeting prerequisite skills for reading;
Enabling seamless, frequent progress monitoring through quizzes and a teacher dashboard that tracks specific comprehension skills.
Listenwise provides support for RTI Tier 2 in the following ways:
Providing content to support supplemental instruction delivered to small groups of 2-3;
Offering explicit and frequent opportunities to practice targeted skills;
Allowing students to build skills gradually with interactive transcripts, slowed audio, and additional scaffolding tools.
Listenwise provides support for whole group instruction in RTI Tier 1 in the following ways:
Providing educators with instructional guidance for activities before, during, and after listening;
Providing listening comprehension questions, discussion prompts, and vocabulary banks that can be used to facilitate robust classroom learning experiences.
Current Listenwise User Feedback:
"It has truly supported my intervention class. These students struggle with reading comprehension and writing. They are not the students who read recreationally, but I have now witnessed first hand that when I select current events podcasts, they are eager to engage and complete the podcast and the corresponding questions."
"I'm a SpEd teacher and I love the easy-to-use audio file and transcript—it has built-in accommodations for all students!"
"Listenwise has been extremely beneficial for my struggling students who can access grade-level content stories although they are reading below grade level."
"I love that my EL students can choose their own Listenwise story with a quiz. This helps them work on their focused listening skills, especially in a remote learning setting when there are fewer opportunities to practice listening/speaking academic English."
"Listenwise has been one of the best applications purchased for my ELLs. It has greatly improved their test scores on WIDA, in addition to keeping them up-to-date on relevant information in the news and interesting topics!"