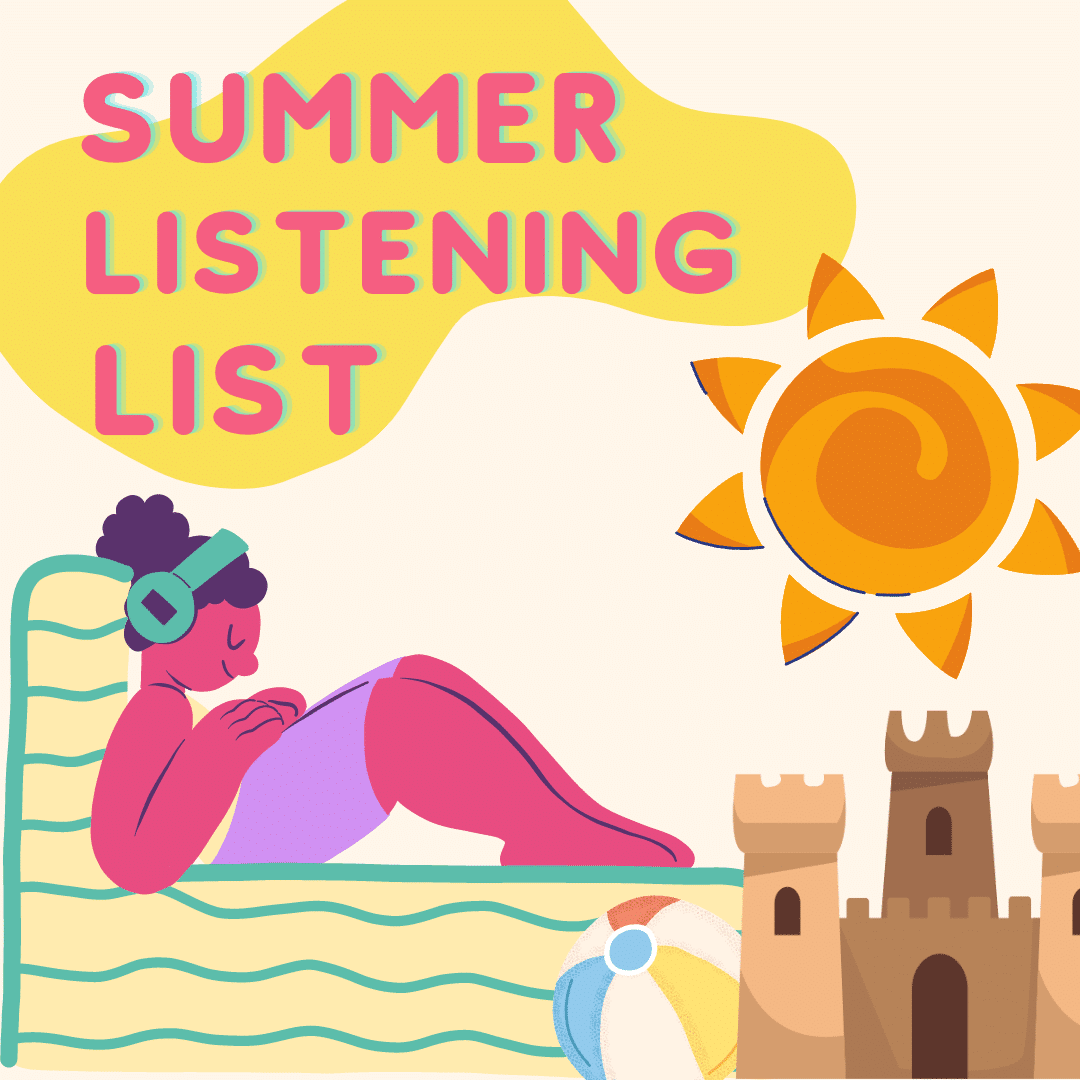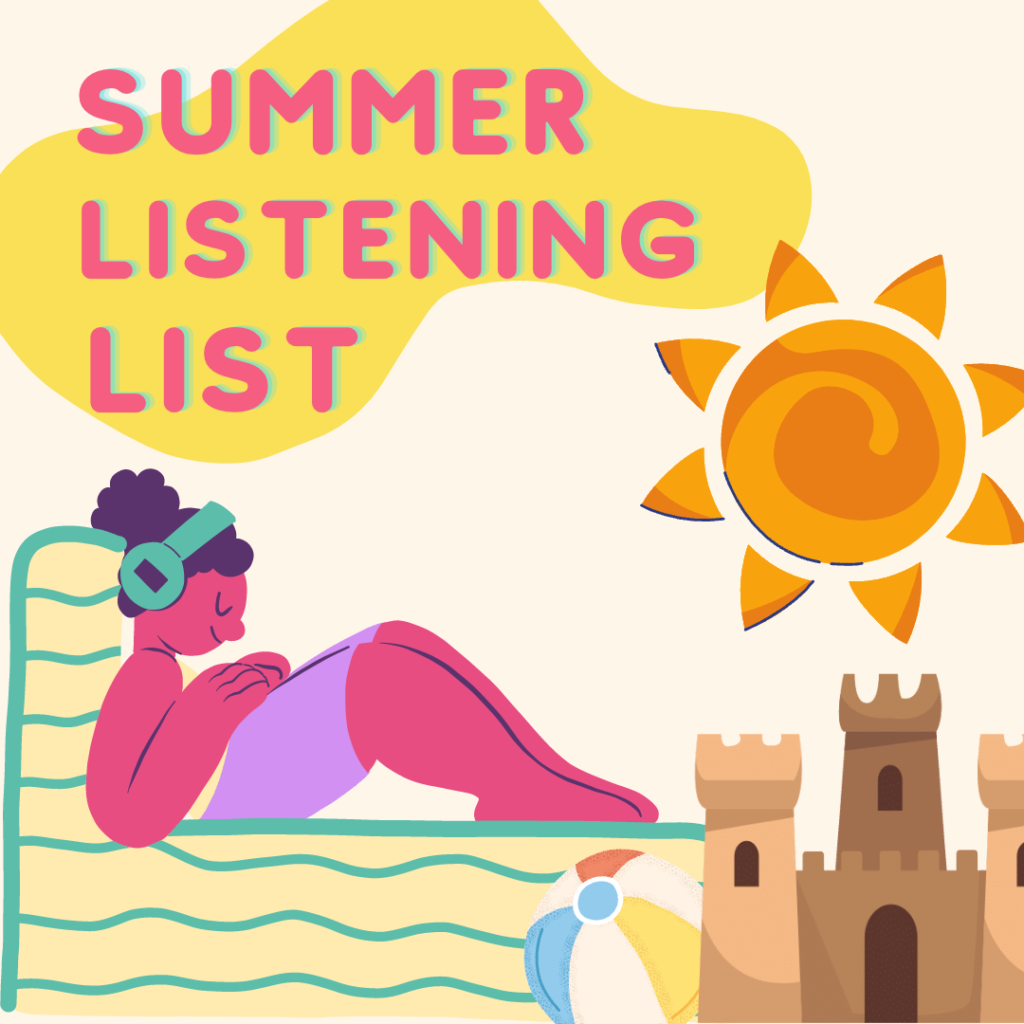 Summertime is almost here and with it comes an opportunity to step back, take a breath, and practice some self-care. We wish we could reach through the screen and give each and every one of you a high-five for getting through another school year.
Instead, we've put together a podcast summer listening list designed to help you recharge, recalibrate, and reconnect to yourself as a human being outside of the classroom.
No matter what your summer plans are, bring Listenwise podcasts along with you to help keep your creativity and spirits high. Below are a list of hand-picked podcasts that we hope will bring you joy, laughter, and inspiration over the summer.
Recharge Emotionally
It's normal to feel emotionally depleted at the end of a school year, especially this year. One way people like to unwind and recharge emotionally during challenging times is to listen to music. While turning on your favorite "feel good" playlist is always a good idea, make sure to include a few Listenwise podcasts with topics that will have you learning and smiling at the same time.
School's Unsung Heroes Celebrated in Winning Student Podcast – This podcast won NPR's Student Podcast Challenge in 2021 and focuses on celebrating the hardworking maintenance crew at the student's school. This is an especially good podcast to listen to when you need a reminder that our students are always listening and observing, even though it might not always seem that way.
Authentic Food Makes Afghan Refugees Feel Welcome – Every year the United States welcomes tens of thousands of refugees from around the world. Grateful for their new lives, many struggle with feeling homesick for the country and culture they left behind. This podcast tells the story of a Texas-based organization that welcomes and comforts Afghan refugees with familiar cuisine and human connection.
Animals Display Emotions – Are you looking forward to reconnecting with your beloved pet during your summer break? Consider listening to this podcast episode together! In this podcast, you'll hear about the research and controversy surrounding the emotional lives of the animals we love.
Unlock Your Creativity
After an entire school year of pushing towards meeting goals, preparing for tests, following procedures, and setting boundaries, it's easy to end the school year feeling, well, robotic. One way to force a mental reset this summer is to unlock your creativity by listening to inspiring stories of people who think outside of the box. Consider listening to one of the following podcasts and then get hands on — make something just for you, revisit your art practice, or set a date to visit a museum.
Japanese Tradition Inspires Clothing Upcycling Trend – Part of what makes someone creative is their ability to see the artistic potential in anything. The ancient Japanese tradition of sashiko is the artful mending of torn or stained clothing in a way that embellishes rather and tries to hide the repair. Consider listening to this podcast if you can relate to seeing the beauty in the broken.
Finding Your Mental Flow – Are you interested in more of the "why" than the "how" of creativity? If so, we recommend listening to this podcast. Professor Clara Lieu believes that the key to developing a good creative practice is to understand "mental flow." Listen to her explain how she gets her students to this point by connecting with materials and delving deeper into how art is made.
Ukrainian Decorative Eggs Represent Hope – Ukrainians have a springtime tradition of decorating eggs with intricate designs, called pysanky. This year, the tradition held additional significance because of the war in Ukraine. Hear how the Ukrainian Institute of America in New York City is sending a message of hope and solidarity by curating an installation of pysanky collected from around the world.
Learn Something New
One of the secrets to maintaining healthy brains and good mental health is lifelong learning. Research has found that learning keeps brain cells working at optimum levels. This in turn limits cognitive decline as we age. It also seems that what we learn is not nearly as important as the learning process itself. Why not take some time this summer for a daily "brain break" and learn something new with one of Listenwise's podcasts? Here are a few that we think will supercharge some synapses.
Magpie Behavior Surprises Scientists – Magpies are fascinating creatures, and researchers in Australia are learning new astonishing facts about these super smart birds all the time. Unfortunately, magpies aren't always the most cooperative research subjects! Listen and learn more about the scientists' struggle to not be out-smarted by these little birds in this fun and informative podcast.
How to Supercharge Your Brain – Improving your brain by learning about your brain — how meta! In this podcast you'll hear from scientists about what they see when they look at brains that have been damaged, how they seek to boost brain function in those patients, and what you can do to keep your brain sharp.
How Photography Helped Abolition – It's always fun to learn something completely new, but we think it's just as fun to revisit something we thought we already knew and see it in a different light. This podcast talks about how author and activist Frederick Douglass' early adoption of photography to spread his abolitionist message made him an early master of public relations.
Be Inspired
A lot of people are feeling burnt out right now. Whether it's because of a challenging school year, troubling current events, or COVID fatigue, there are a lot of reasons to be overwhelmed. While it's important to not ignore the hard things, it's also important to make time to reconnect with some of the amazing things that happen in the world every day. If you're looking for a dose of inspiration, consider listening to these feel-good podcasts.
MLK's Granddaughter Continues His Work – Middle schooler and granddaughter of civil rights icon Martin Luther King Jr. is bringing his message to a new generation. Listen to Yolanda Renee King reflect on the legacy of her grandfather and how it inspires her activism.
Teenager Cycles Across India to Take Her Father Home – In 2020, a teen athlete in India became an overnight celebrity after news broke that she had crossed the country carrying her father. Listen as the young athlete describes how she felt during the long journey, and the world of sport's response to her incredible feat.
Weird News: Man Travels to his 100th Birthday Party by Parachute – This super-short podcast proves that it's never too late to make your dream come true. Listen to the story of WWII Veteran Tom Rice whose birthday wish was to jump out of an airplane one last time.
Laugh Out Loud
And finally: who doesn't need a good laugh? Laughter not only makes us feel good but it draws people together in ways that trigger healthy changes in our physical and mental states. Laughter is also a powerful antidote to stress, which is something many of us could use right now. Below are a few podcast lessons from the Listenwise library that we hope will give you a chuckle.
Animal Laughter – Humans are not the only species that laughs during play. Scientists have identified dozens of other animals that giggle, chuckle, and guffaw. Listen to hear the sounds of animal laughter and find out what researchers hope to learn by studying it.
How The Tooth Fairy Helps Explain the Rising Cost of Parenting – While we all might be hearing more about inflation than we would like to these days, most of us aren't considering how The Tooth Fairy fits into all of it. Could this tooth-obsessed pixie be responsible for the rising cost of being a parent? Listen to this story to find out how the economy affects the going rate for teeth.
Weird News: Alligator Floatie Scares Florida Couple – This summer, you might be heading to beat the heat at a pool. If so, don't be alarmed if you see a large alligator floating towards you— the plastic ones are not dangerous! Listen to hear about a Florida couple who were spooked by an "alligator" in their shed.
---