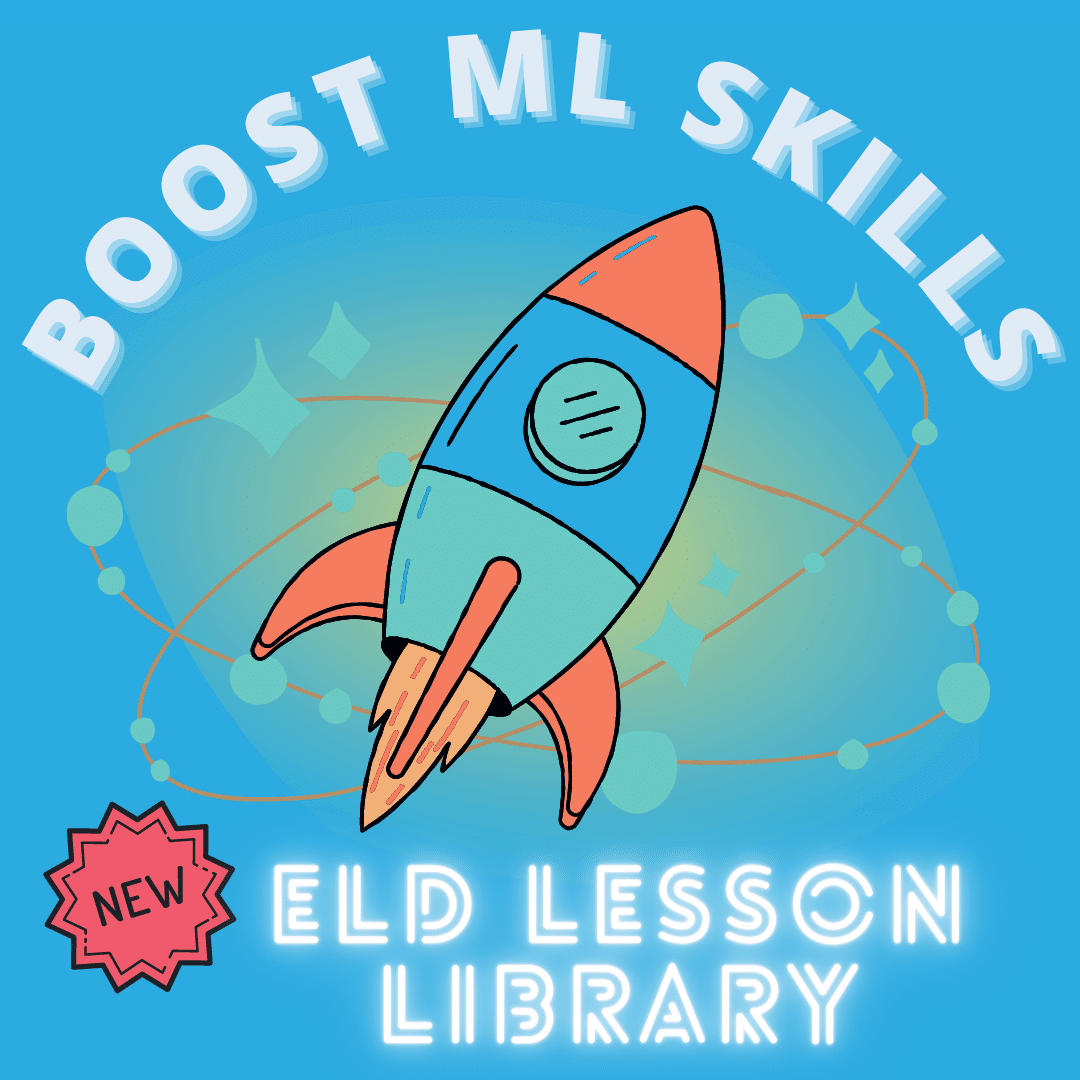 This school year, give all your multilingual students a boost with new Listenwise features built specifically to support emergent ELs!
Our newly-launched ELD Lesson Library's multimodal lessons provide several exciting new features, including:
Multimodal lessons (podcasts & videos)
Optimized assignment experience for emergent ELs
Immersive Spanish language supports— with plans to expand to more languages soon!
With these new features, Listenwise is making it easier than ever for teachers to support English learners in developing conversational and academic language, building background knowledge, and hearing authentic language in context.
Read on to learn more about these new features and how you can implement them in your classroom.
Multimodal Lessons With Video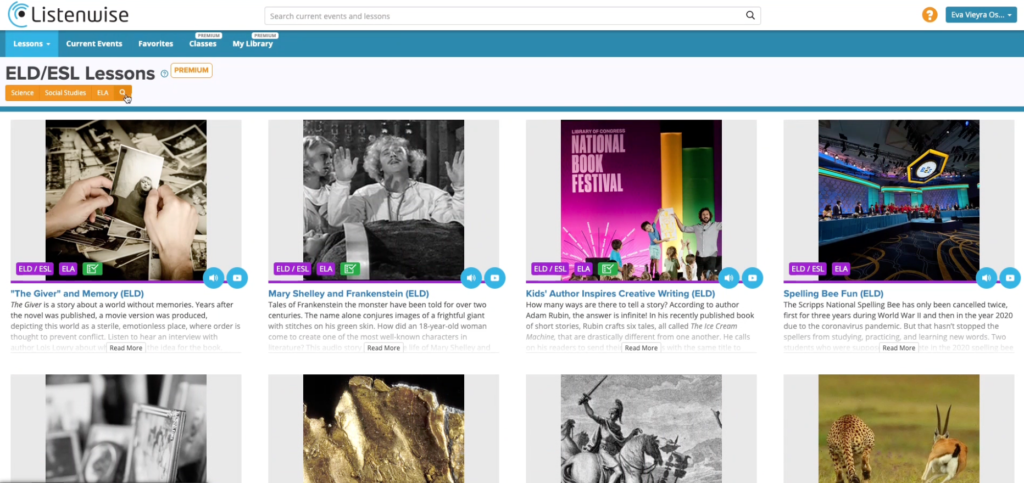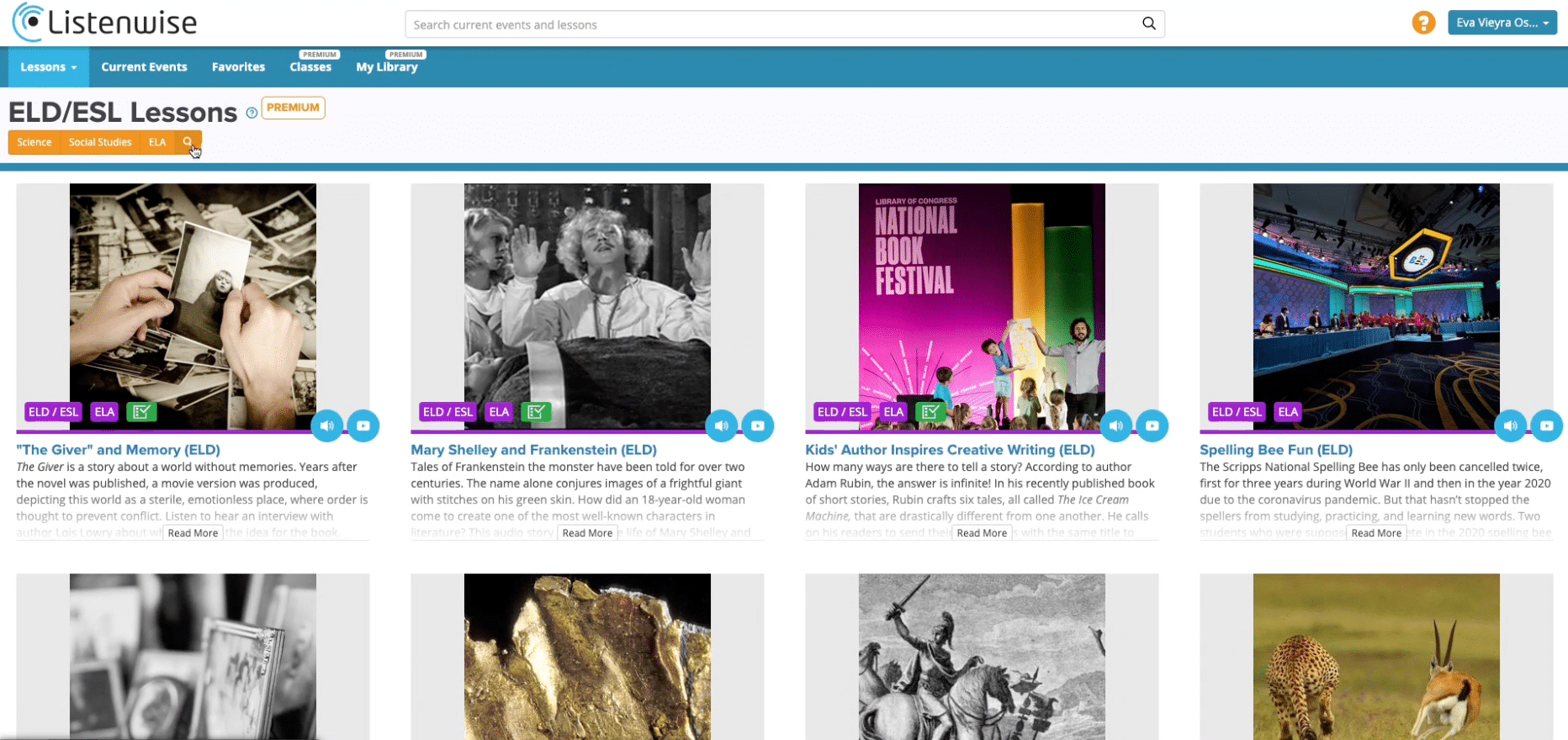 Research shows that multilingual learners develop language through activities which intentionally integrate multiple modalities (Choi & Yi, 2015; Jewitt, 2008; van Lier, 2006; Zwiers & Crawford, 2011).
In an effort to better support emergent ELs,  Listenwise has added videos to better support multilinguals in ELA, social studies, and STEM subjects. Now students can listen to podcasts paired with videos at low language complexity.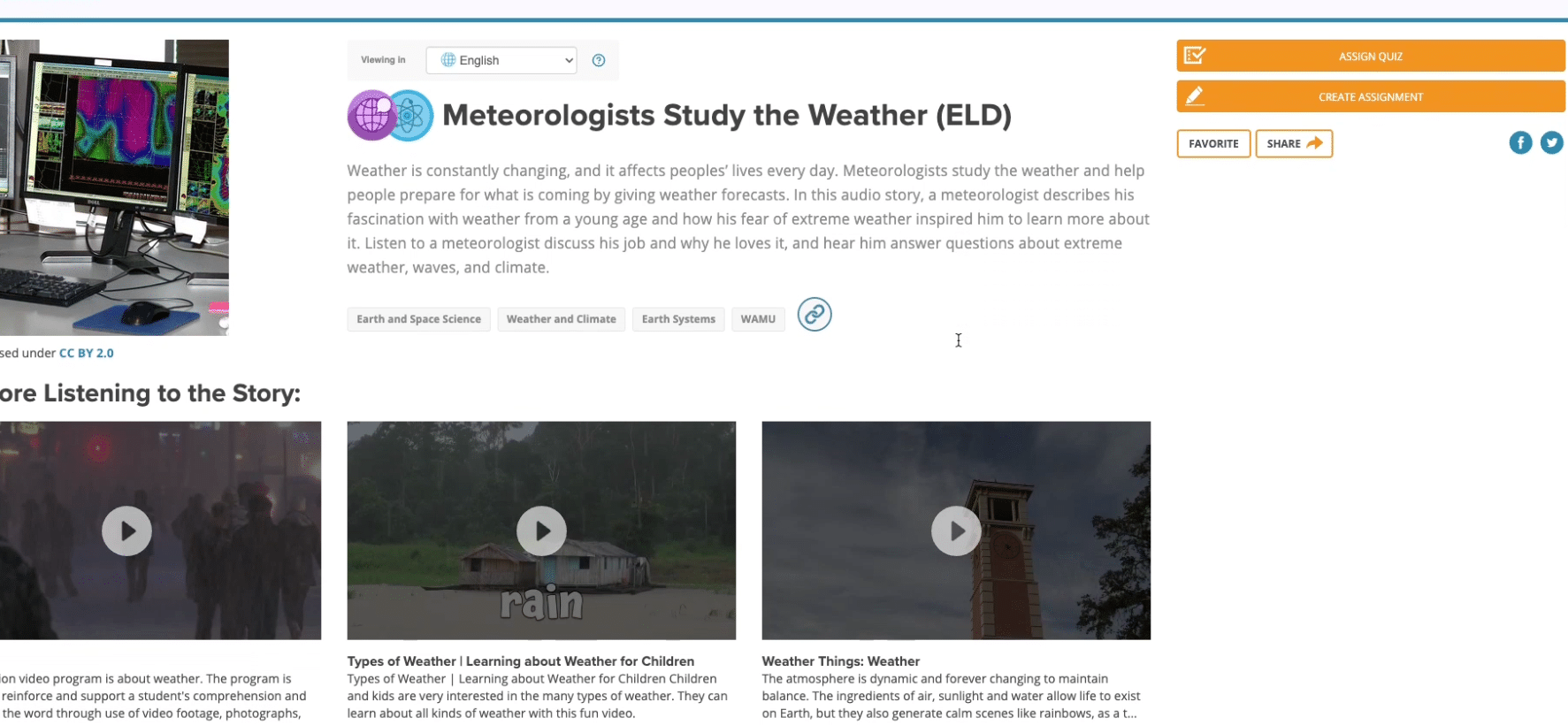 All podcast lessons include background-building videos and are scaffolded with additional differentiation strategies and student-directed supports. Like our podcasts, videos have been selected to engage students, connect to curriculum topics, and highlight relevant academic vocabulary. This multimodal approach supports academic language acquisition, builds background knowledge, and improves conceptual understanding. 
Now, regardless of English language proficiency level, all of your students will be able to access the same content with high-quality supports.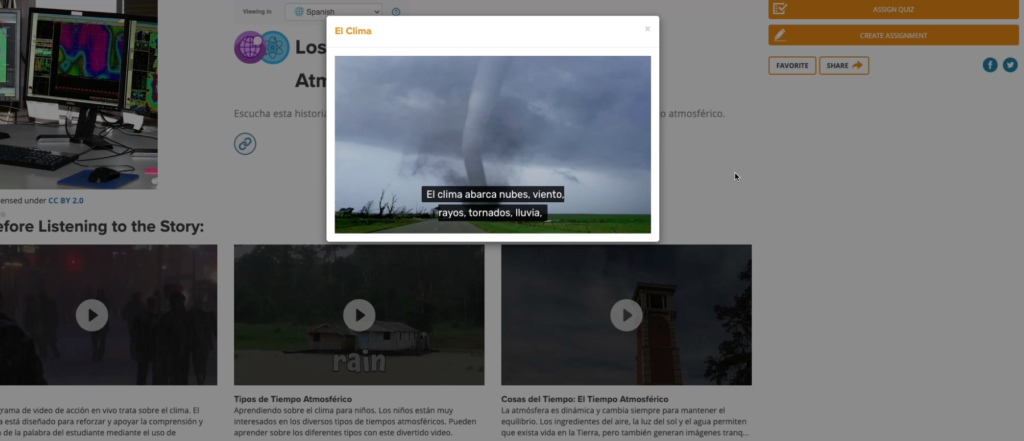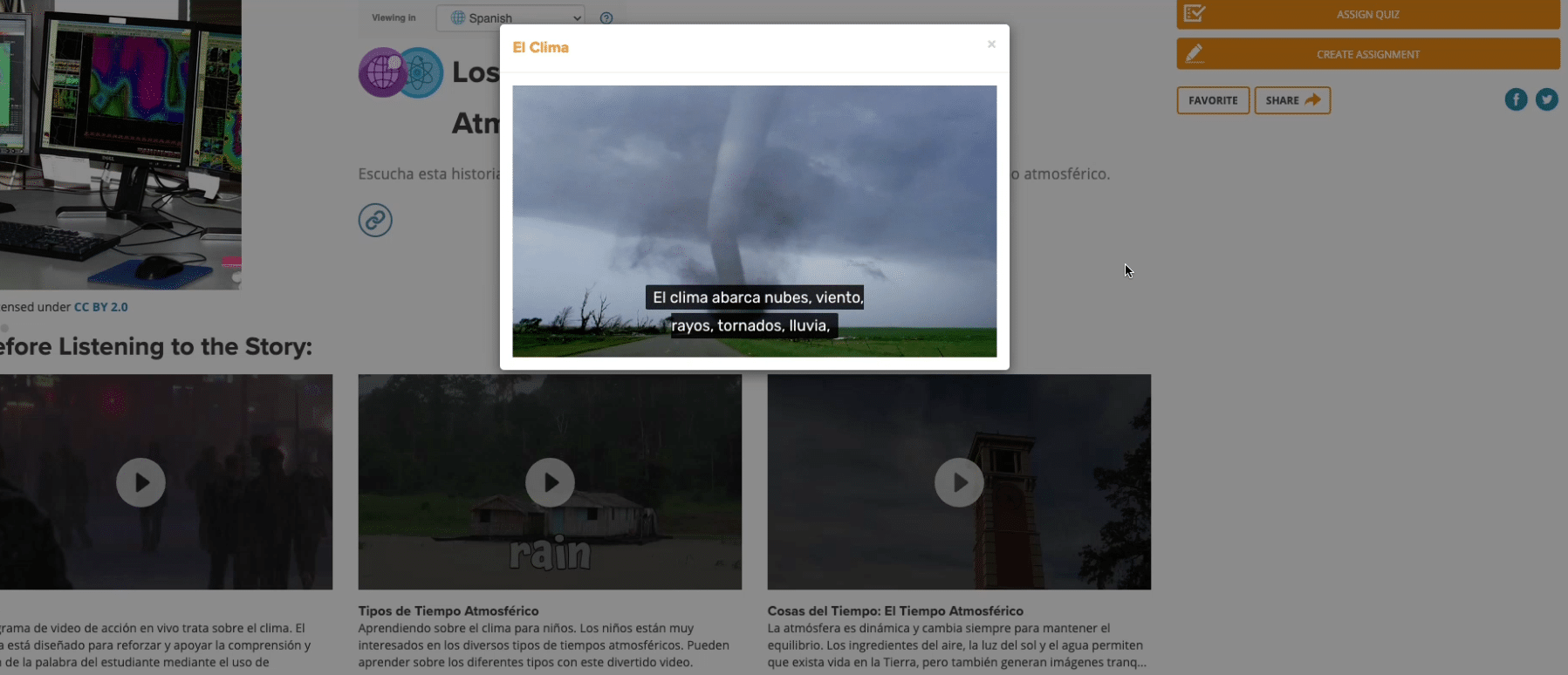 Optimized Assignment Experience for Emergent ELs
Our new ELD versions of lessons are designed specifically for ELs at lower levels of English language proficiency.
Teachers can now see ELD lessons in a variety of subjects paired with standard lessons, which will appear in search alongside each other. Lesson plans include instructional tips for differentiating by English language proficiency level within every stage of the lessons.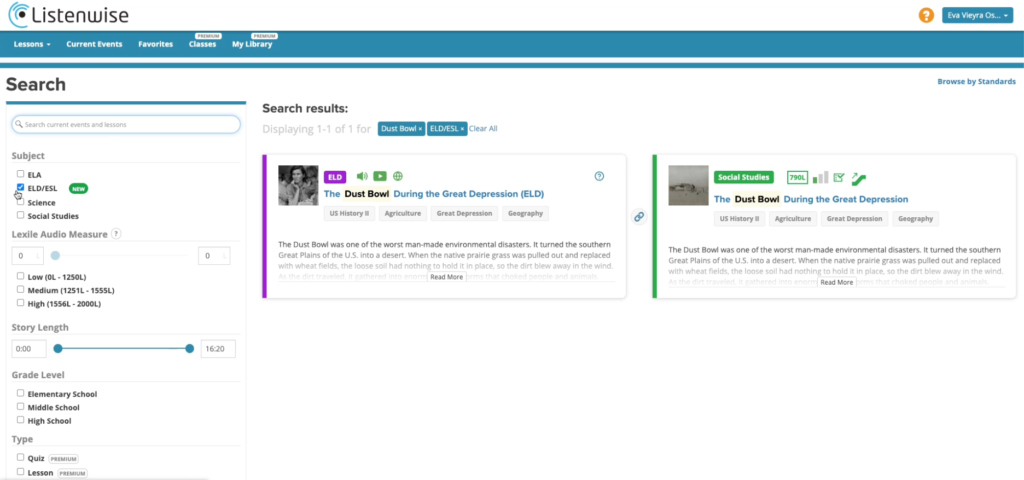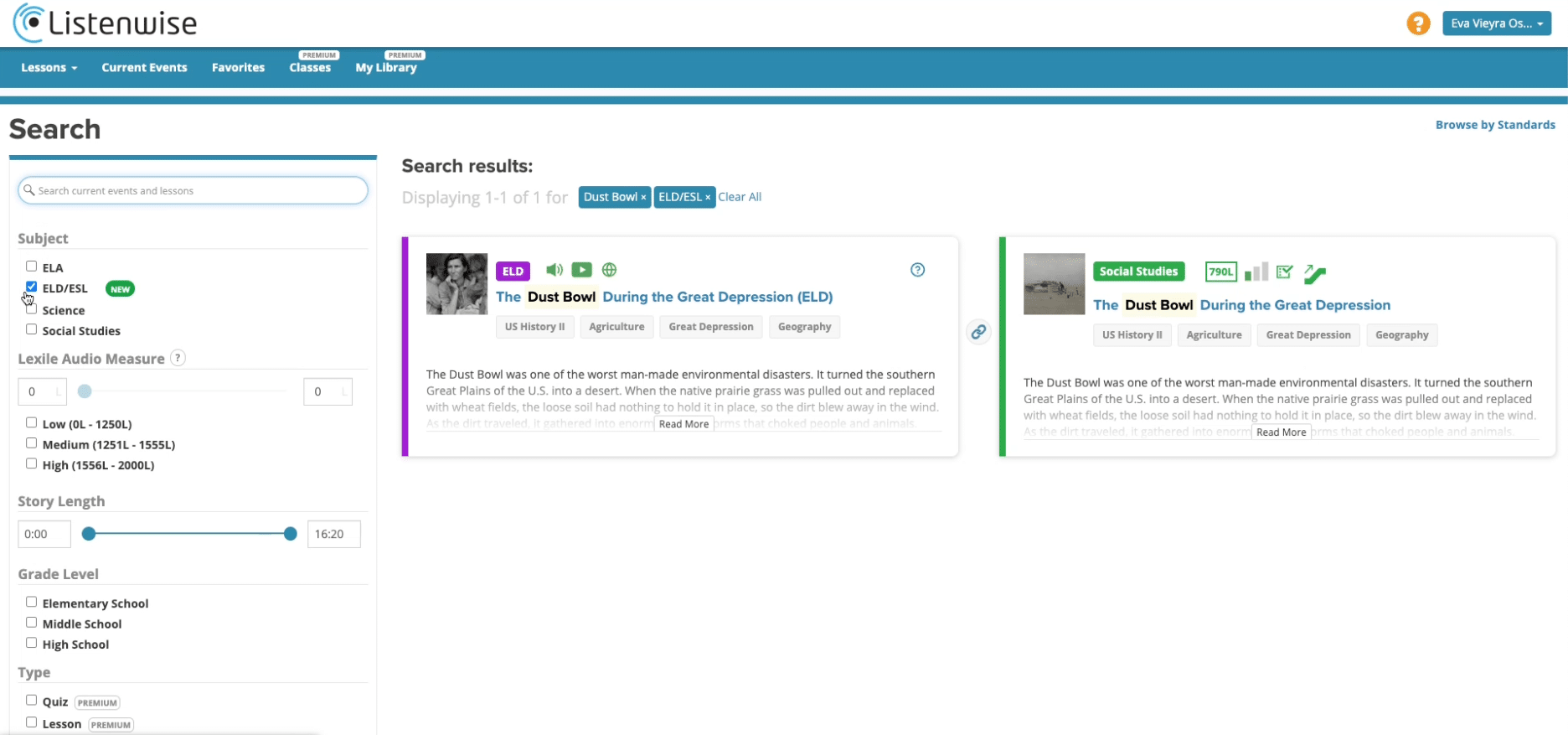 Our improved assignment experience for emergent ELs includes several key features:
Interactive vocabulary presentation promotes front loading of vocabulary.
Inclusion of additional images and background-building videos visually supports key concepts and language.
Listening activities include three close listens, each with a different focus and accompanying listening organizer, to support students in meeting both language and content objectives.
Immersive Spanish Language Supports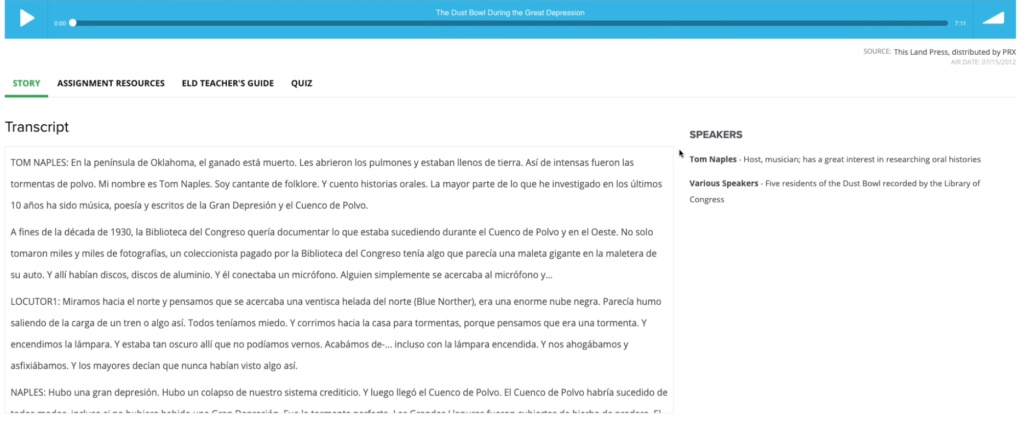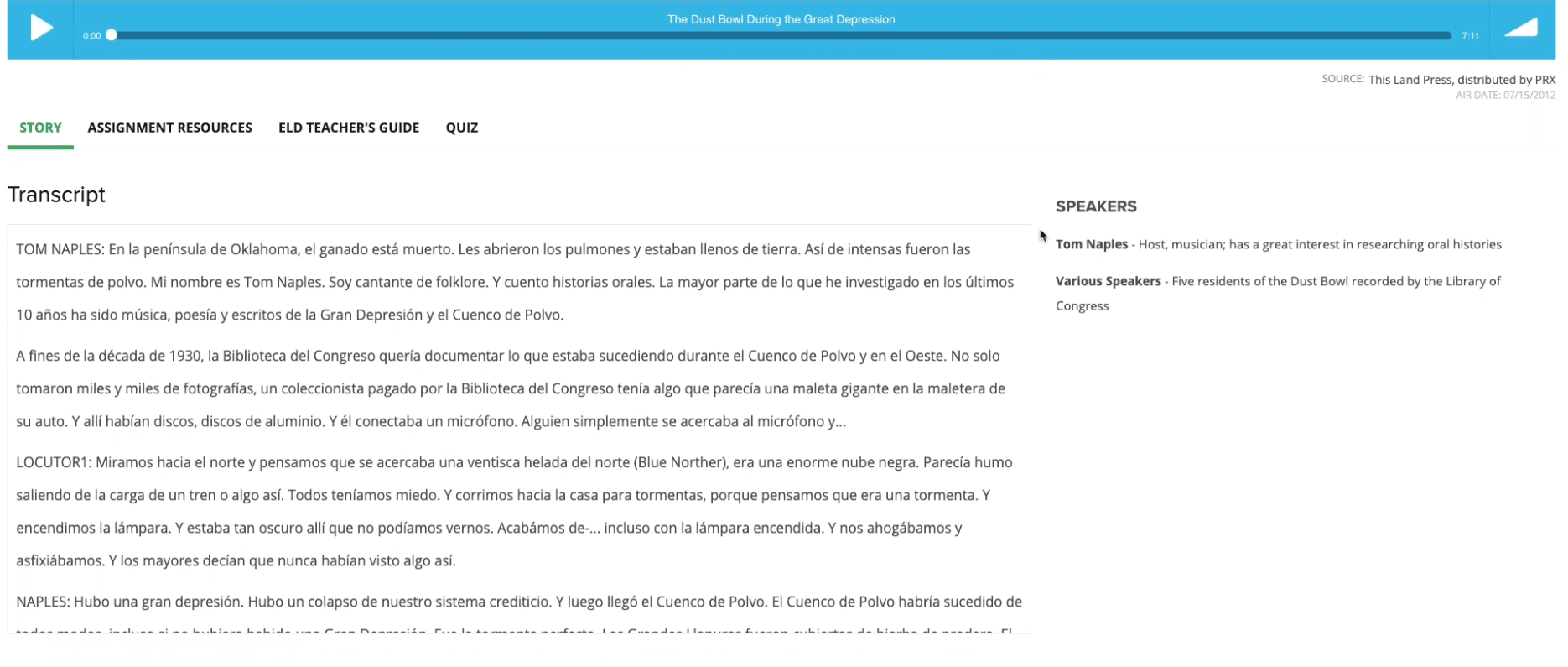 Providing students with native language support is a critical part of instruction for ELs. Multilingual learners' languages and cultures should be seen as valuable resources to help develop their independence and agency in learning (Little, Dam, & Legenhausen, 2017; Moll, Amanti, Neff, & González, 1992; Nieto & Bode, 2018; Perley, 2011). Multilingual students' home language abilities and experiences should be viewed as a benefit rather than a deficit.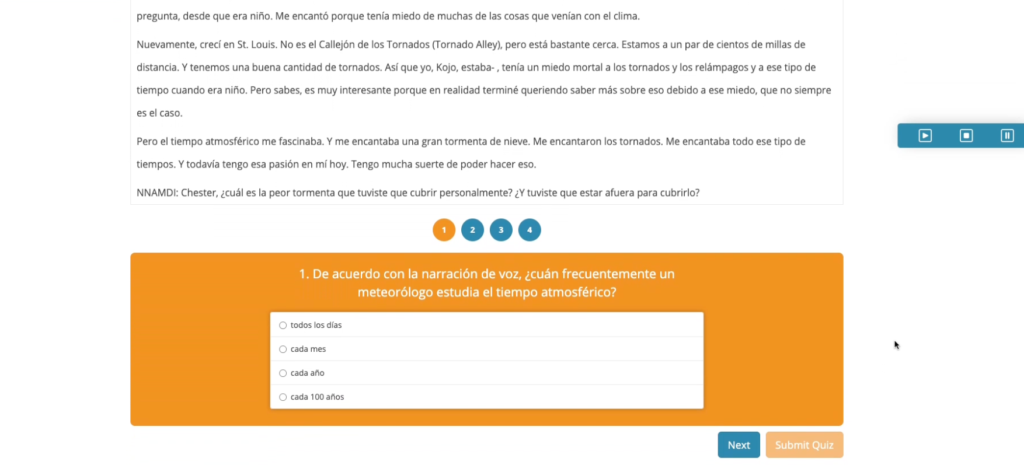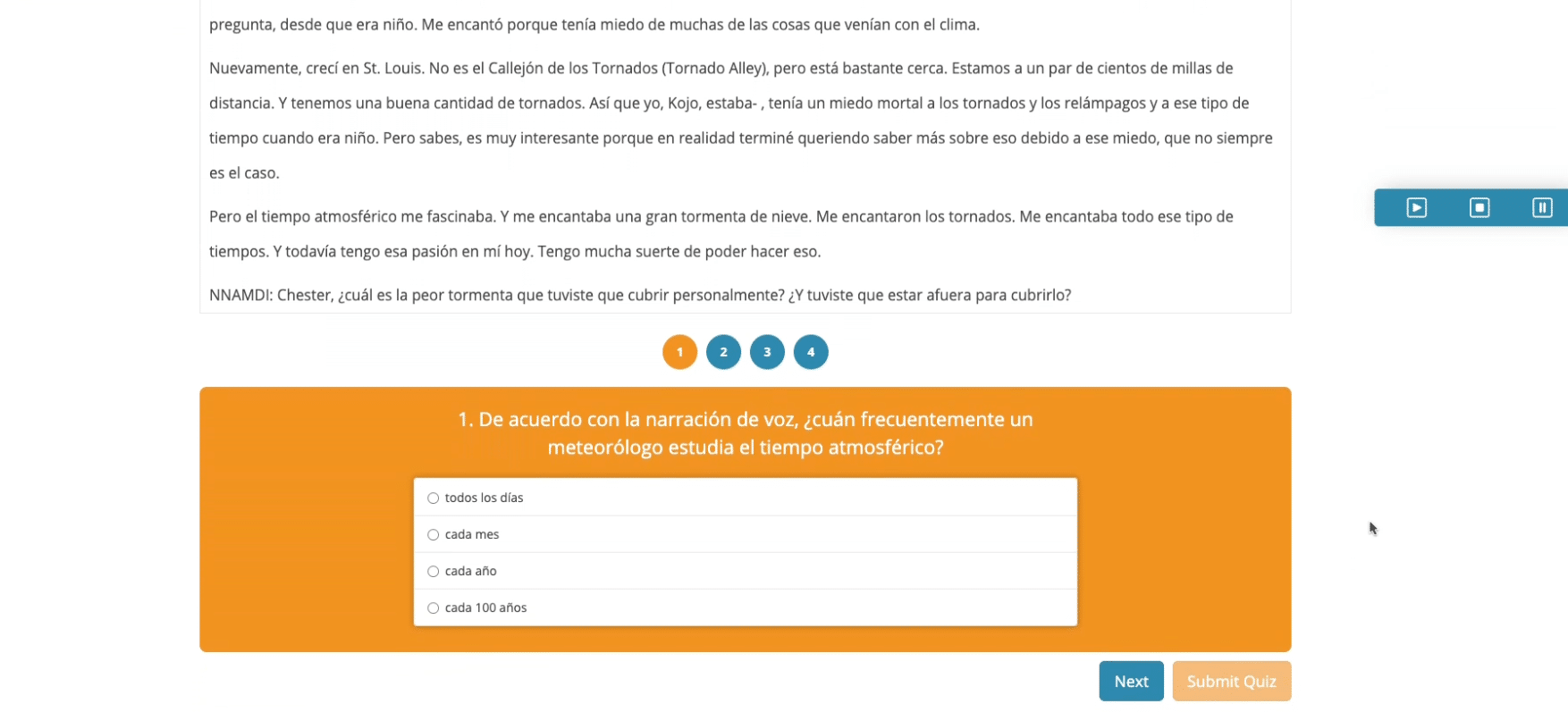 Our new ELD Lesson Library gives students the opportunity to switch all content in an assignment from English to their native language, and back again as needed. Each lesson includes translated lesson summaries, assignments, and quizzes. Our TextHelp toolbar provides dictionaries in various languages, a picture dictionary, text-to-speech, and more.
While these features are currently only available in English and Spanish, we look forward to adding more languages in the future.