As you plan for Veterans Day consider bringing the voice of real veterans into your classroom through public radio. Listenwise has a variety of resources on veterans  to help your students better understand the realities of fighting in and living through war.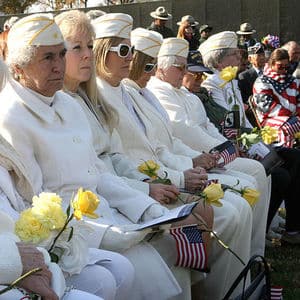 From WWI trench warfare – Life in the Trenches During World War I, to Pearl Harbor – Veteran Remembers Pearl Harbor, to Vietnam vets – Wounded Veterans Memorial, your students can learn about the experience of war. Or they can reflect on the importance of honoring overlooked or aging veterans – Women Veterans of Vietnam, Cold War Veterans, Native American Veterans, "Honor Flight" Celebrate WWII Veterans Before Time Runs Out, Artists of Deception: The Ghost Army of World War II. All of these powerful stories feature the voices and experiences of veterans themselves.
We have additional teaching resources on World War II and World War I.