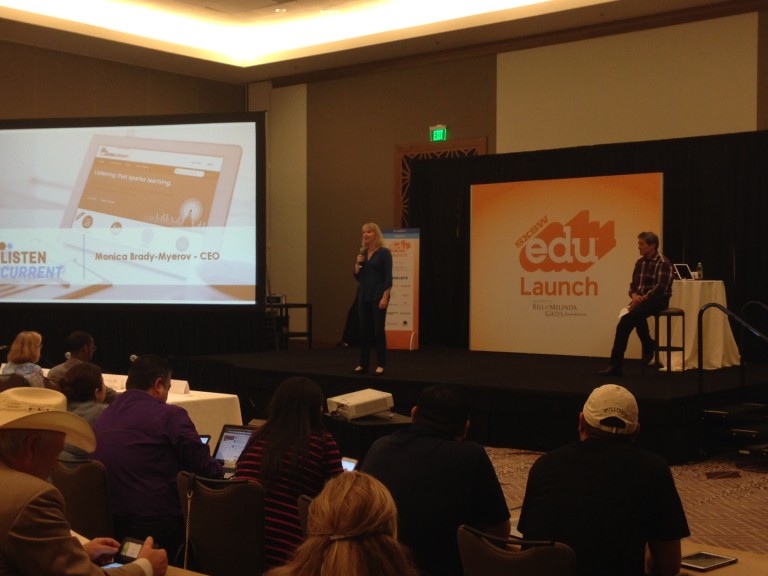 Big news!
Today, at our SXSWedu Startup Launch Competition we announced an expanded partnership with NPR! See press
release here. 
It's a critical time, where the needs of the 21st century classroom are growing by the minute – teachers are increasingly using technology to connect and motivate students and help students take charge of their learning.
With growing English Learner populations and classrooms filled with a diverse set of students. How can teachers personalize learning to meet all students where they are and teach stories that students are interested in? Public radio inspired lessons create the next generation of informed citizens. With NPR's great storytelling and rigorous reporting, Listenwise engages students in authentic listening experiences that are aligned with state standards and curriculum.  Our audio lessons are written by teachers, for teachers and enable users to modify the pre-written content for their specific class or for their individual students. With our curated database, teachers can easily search for fresh and relevant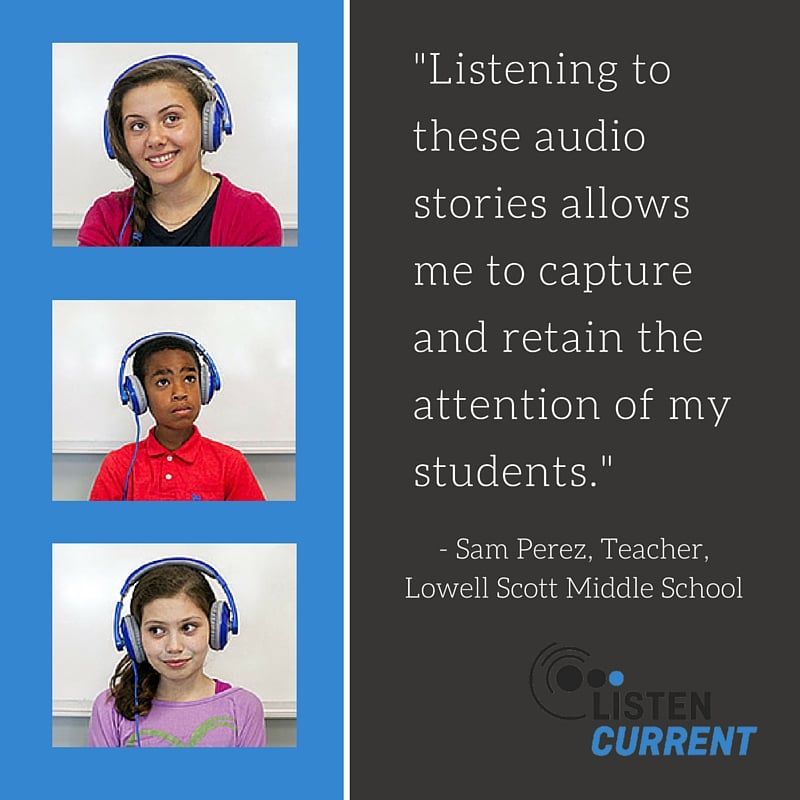 content aligned with their ELA, science, or social studies curriculum that supports students' critical thinking, problem solving, listening and digital literacy skills.
"NPR's mission has always been to create a more informed public — one challenged and invigorated by a deeper understanding and appreciation of events, ideas and cultures," says Emma Carrasco, Chief Marketing Officer and Senior Vice President Audience Development of NPR. "We are excited to partner with Listenwise to extend our impact into the classroom. Listenwise has figured out how to make public radio classroom-ready and improve college and career readiness of students through authentic learning."
Sam Perez, a teacher from Lowell Scott Middle School in Idaho has found great success with Listenwise and NPR within his diverse classroom:
"Listening to these audio stories allows me to capture and retain the attention of my students…This resource has transformed learning for my English learners at all levels of language proficiency."
We are thankful for our partnership with NPR and are excited to build on the content we've already created together. Check out one of our latest NPR lessons entitled "What's Driving Voters?"