Two reading events are celebrated this week—World Read Aloud Day  and Read Across America. These days focus on the importance of reading and storytelling and to "cultivate a new generation of leaders, storytellers and academic achievers, effecting change for themselves, their communities, and the world."
How can you celebrate in your classroom using Listenwise?
Listewise provides rich content for students to listen to and exposes them, through relevant public radio stories, to vocabulary and language patterns that may not be a part of their everyday speech. Listening makes complex ideas more accessible to students and helps them understand the phrasing and fluency of language.  For English language learners, it can provide opportunities to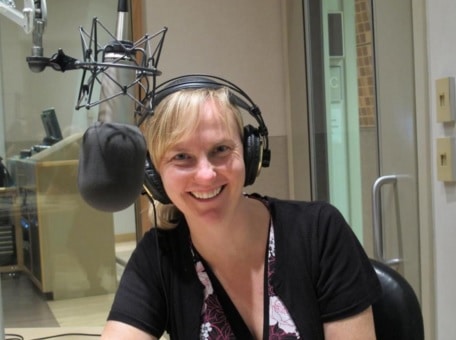 listen to fluent, expressive, and animated speakers.
Listening is a great equalizer, offering all students the chance to engage in content at higher levels than what they are ready to read. An entire class can discuss the same content and contribute their interpretations and opinions. Listening can expand imaginations, provide new knowledge, support language acquisition and build vocabulary.
Listenwise pairs the importance of listening with content from current events from around the world, in order to create educated, global citizens of the world.  Teachers can bring current events into the classroom to create opportunities to make the curriculum relevant and help students be critical, media-savvy consumers of news and events around the world.
Ideas for the Reading Aloud and Listening in the Classroom
As a grade level or a school, choose a Current Event or Lesson and have students listen to the story and discuss the content.

Combine listening to a public radio story on Listenwise with a read-aloud of a related text. Students can compare the content and discuss the differences. They can also compare the experience of listening to the experience of reading.

Have special guests come to tell a story or describe an experience to your class.

Encourage students to tell their own stories. They can write  about their experiences and read them aloud in class. Ask questions such as, 'What is your favorite memory of listening to a story? What types of stories are better to hear than to read?'
We hope you enjoy listening and sharing great stories with your students!