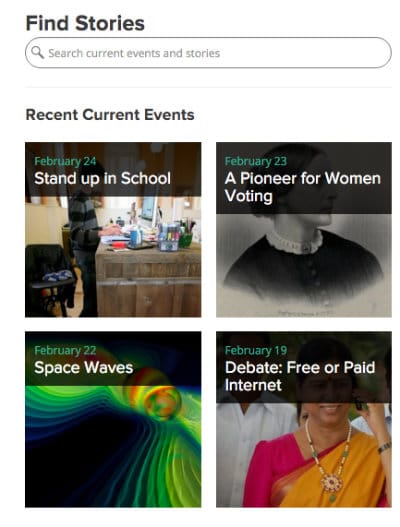 We have exciting news to share!  We have launched new PREMIUM features for students. You asked for a student-directed option of Listenwise resources, and we have now upgraded PREMIUM student accounts to be able to search and browse our complete library of public radio stories! That means they can search all 800 + current events and lessons.
We are very excited to share this new functionality, which now provides a lot more options for using Listenwise in and out of the classroom. Students gain more control of their learning and now can use our full public radio library to help with research for classes, or get additional listening and language support with engaging topics they are interested in.
Teachers now have the option to use Listenwise to create personalized learning opportunities for their students. Including a Listenwise story in a Socratic seminar or project is now easy. Don't have time to create an assignment? Not a problem! Students can quickly find or search for content and teachers can save time.
Teacher PREMIUM accounts look exactly the same, and PREMIUM students will have access to all current events and lessons, without access to the instructional teacher resources. When students choose a lesson, they will go to a page showing the story summary, an audio clip, text transcript and photo. When students click a current event, they will be shown the summary, photo, and link to the audio clip.
We love trying new things and hearing your feedback to continuously make Listenwise the best it can be.  Please share your input with us! We want to continue to provide a useful product for teaching and learning that supports your students' needs. We hope you enjoy these new features!
Share how you are using Listenwise in comments!