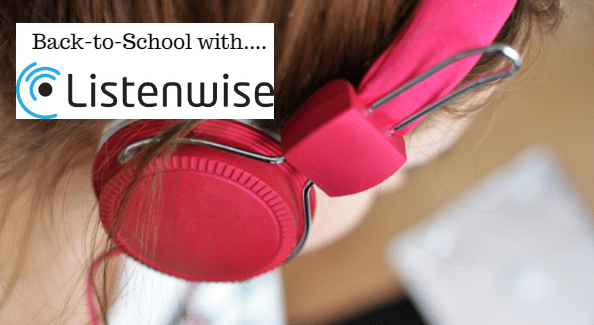 Back-to-school is here, and the first few weeks can set the tone for the year. Here are some ideas about how Listenwise can help start the school year off right.
Create relationships with your students
It is critical that students and teachers develop positive and trusting relationships in order to build a high performing classroom. To create a bond with your students, listen and engage your students in conversations. When teachers ask questions, and are genuinely curious about what our students say, they are communicating an authentic desire to get to know who they are beyond their test scores and beyond their classroom persona. A provocative or interesting Listenwise story could be a great ice breaker to start the year. You might talk about the Zika travel warnings, or students thoughts about the upcoming Elections.
Encourage classroom discussions that let students have a voice
We've added a student search feature! Have students start at their landing page to choose their own story to listen to and discuss. On Fridays we have debate topics, so students can choose to debate issues or to share their perspectives on a particular theme. This is a great way to understand what topics your students enjoy learning about.
Engage Your Class In "Think-Pair-Share" with Listenwise
Think-pair-share is a very simple, yet effective technique that allows students, especially ELLs, time to process their thoughts.
Here's how:
Listen to an engaging Listenwise story with your whole class.

Ask one of our thought-provoking questions from the lesson.

Give students some time to think about the question on their own.

Have students share their thoughts with a partner. This gives the students the opportunity to 'check out' their answer with another student or hear another possible answer. If confused, the students can also ask their peers for help.

Finally, ask students to share thoughts with the whole class, which serves as a form of accountability for the students. In this discussion/explanation, the teacher gets feedback on what the students do or don't know though informal assessment.

Build Listenwise into your Routines and Plans
Listenwise is a great way to improve listening comprehension skills. We have a library full of relevant stories that align with much of your curriculum.
Take a look back at your assignments last year that might fit into your units this year. Then explore our full library to see which stories will spark learning for your students.
Here are some of the newest additions to our library: