Why We Commemorate MLK Day
Embracing Dr. King's philosophy and strategy of nonviolence to eliminate poverty, racism and violence, The King Center is dedicated to Martin Luther King Jr.'s legacy.
We encourage you to read the full eloquent article written by Coretta Scott King, to get a full picture of why we take a day to celebrate and honor Martin Luther King Jr. Read this excerpt below.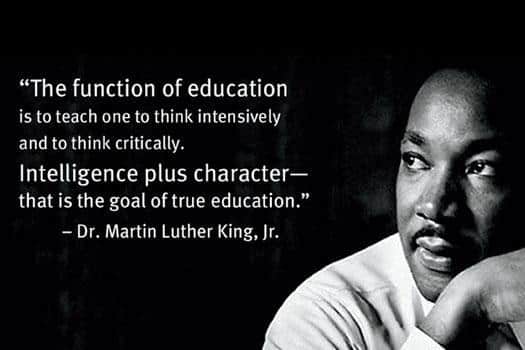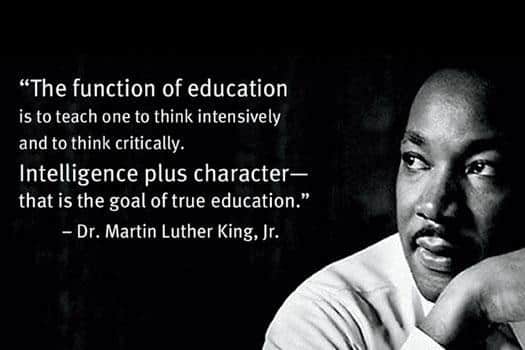 "The Martin Luther King, Jr. Holiday celebrates the life and legacy of a man who brought hope and healing to America. We commemorate as well the timeless values he taught us through his example — the values of courage, truth, justice, compassion, dignity, humility and service that so radiantly defined Dr. King's character and empowered his leadership.
The King Holiday honors the life and contributions of America's greatest champion of racial justice and equality, the leader who not only dreamed of a color-blind society, but who also lead a movement that achieved historic reforms to help make it a reality. On this day we commemorate Dr. King's great dream of a vibrant, multiracial nation united in justice, peace and reconciliation; a nation that has a place at the table for children of every race and room at the inn for every needy child. We are called on this holiday, not merely to honor, but to celebrate the values of equality, tolerance and interracial sister and brotherhood he so compellingly expressed in his great dream for America…"
Teaching Tolerance also says it well, "Dr. Martin Luther King Jr.'s birthday is an opportunity to tell a nuanced story about a complicated man and movement." As educators this is an opportunity to delve into teaching about related current events and the past, tied to civil rights movements, race relations, and equity.
Listenwise Resources for Martin Luther King Jr. Day
Use our large collection of public radio stories to supplement your Martin Luther King Day lessons and dive into the achievements and beliefs of Martin Luther King, Jr. while learning more about the civil rights movement. Listen to these great stories and ask your students these questions:
Using public radio stories, with first person audio is a great way to bring conversations about past protests into current experiences. Use these stories to compare protests now with those in the past, discuss what are effective protests when faced with oppression, and compare Black Lives Matter to the Civil Rights movement. Protests in the 1960s included lunch counter protests, Little Rock Nine, and Selma.
Civil Rights protests now include the protests of police taking Freddie Gray's life, Michael Brown's life, Alton Sterling's life, Philando Castile's life, Tamir Rice's life and Anthony Lamar Smith's life. Other protests of racial injustice include protests of Charlottesville, student protests at Universities, and the NFL protest, Take a Knee.
Martin Luther King Jr. Day
Resources from Other Organizations
Teaching Tolerance has many resources for MLK day including the do's and don'ts of celebrating MLK day and From MLK to #BlackLivesMatter: A Throughline for Young Students.
Explore this Edutopia collection of lesson plans, curricula, and multimedia resources for teaching the life and legacy of Dr. Martin Luther King Jr.
Check out the #sojustedu conversation on twitter to find more resources and join this conversation further.
Learn more about Martin Luther King's radical vision by the Zinn Education project.
Lessons, resources, and workshops about the modern African American Freedom Struggle and King's vision of a just and peaceful world can be found in this curriculum by Stanford University.
Martin Luther King Jr. Day is also a great time to reflect on how you are incorporating his beliefs into your everyday teaching. Caitrin Blake wrote a great article on social justice education, and how to teach the the principles of social justice focusing on building a society in which everyone has equal access to resources and receives equitable treatment regardless of their race, gender, religion, sexuality, income level or disability. This Edutopia article by Dr. Tabitha Dell'Angelo highlights a few of the ways you can bring social justice teaching into your classroom, through the importance of teaching issues that connect to your students lives.