Great news for all those teachers out there using Google Classroom! We've taken our Listenwise integration to the next level. Now you can import your classes into Listenwise from Google Classroom with a click of a button. It's very easy – just choose the classes to import and we'll create them and import your student rosters all at once.  
It saves time for everyone and avoids sign up mistakes by students.  Win, win! No class codes needed this way!
Step 1: Click Import Classes from Google Classroom
On the "Classes" tab you will now find a blue button that says "Import Google Classroom".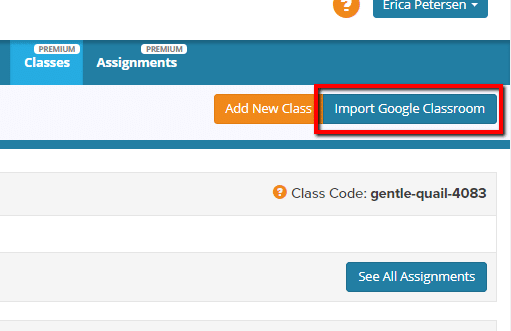 Step 2: Select Classes to Import
Just check off the classes that you want to import into Listenwise. We'll create the classes and import the rosters automatically. Here's a quick video walkthru of how you can easily create and import classes.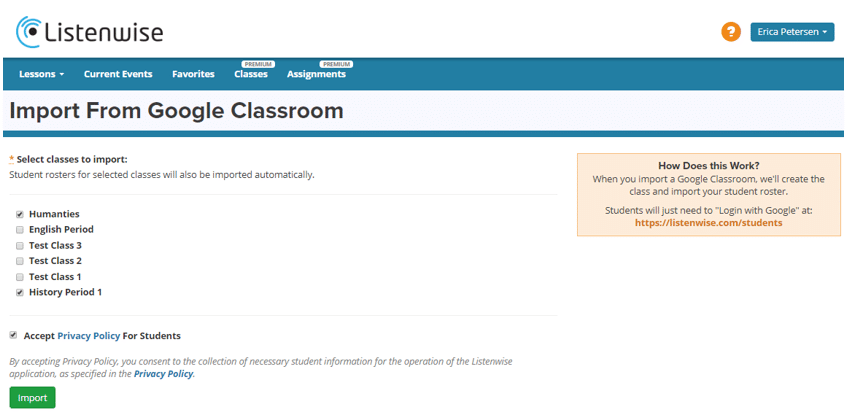 Step 3: Students "Login with Google"
Student accounts have already been created using the Gmail addresses in your classroom roster. Have students login to their new Listenwise accounts using their Google credentials. They just click the "Login with Google" button on their login page: https://listenwise.com/students.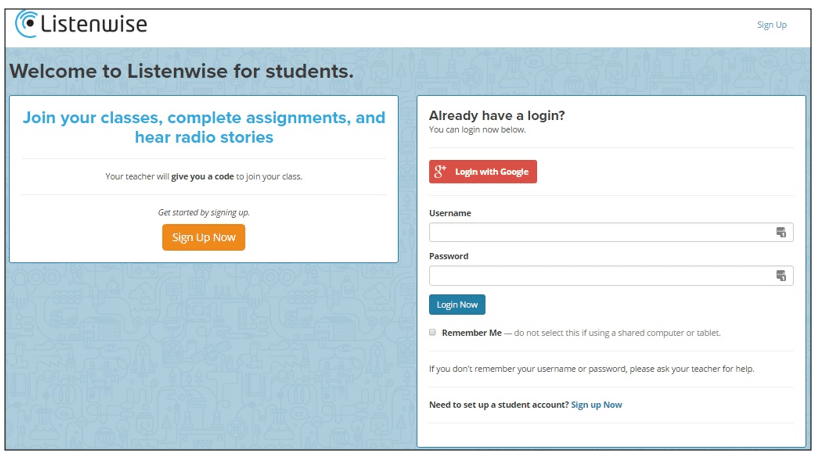 And that's it! You've saved lots of class time by avoiding student sign ups and no new passwords for students to remember. If your Classroom roster changes, you can just go to that class roster in Listenwise and update your roster with 1-click.
Need more help using Listenwise? Visit our teacher support center for videos, FAQs, classroom instruction tips, etc.
Here's to saving time this Fall and getting more listening in!