We are excited to announce that we are releasing new episodes of Talk Sup this Fall. We released Talk Sup initially in May 2018- you can read about the release on our blog here.
The goal of Talk Sup is to elevate Superintendents' voices, philosophies, and goals to highlight the great work that educators are doing in their communities.  
Listen to the Talk Sup podcast on Apple Podcasts.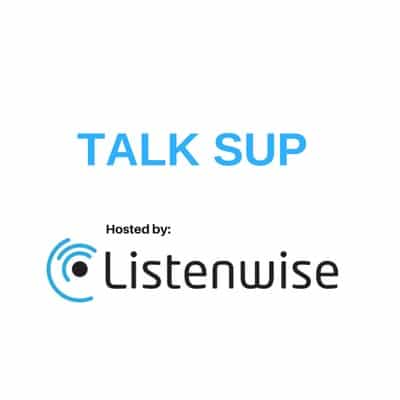 What Inspired Talk Sup?
We are focused on building student listening skills with great storytelling, but we hadn't tapped into our ability to help others tell their own stories. So much of what we do is connecting people to the power of listening to stories. We wanted to create more, bring more stories to people, and what better way than connecting communities with their superintendents? As we talked with educators, we realized that they wanted to know more about their leaders, and their superintendents wanted to share their stories. We realized we could be the connector for superintendents and their communities through the power of audio storytelling.
Episodes Feature:
Superintendent Terrence Davis, Beaumont Unified School District

Superintendent Jeff Harding, Mountain View Los Altos Union High School District

Superintendent Judy G. White, Riverside County Superintendent of Schools

Superintendent Martinrex Kedziora, Moreno Valley Unified School District

Superintendent Jerry Almendarez, Colton Joint Unified District
If you have a superintendent that you would like to highlight, please connect with us at info@listenwise.com. Provide contact information and we'll be sure to reach out. We look forward to sharing your stories.
Happy Listening!