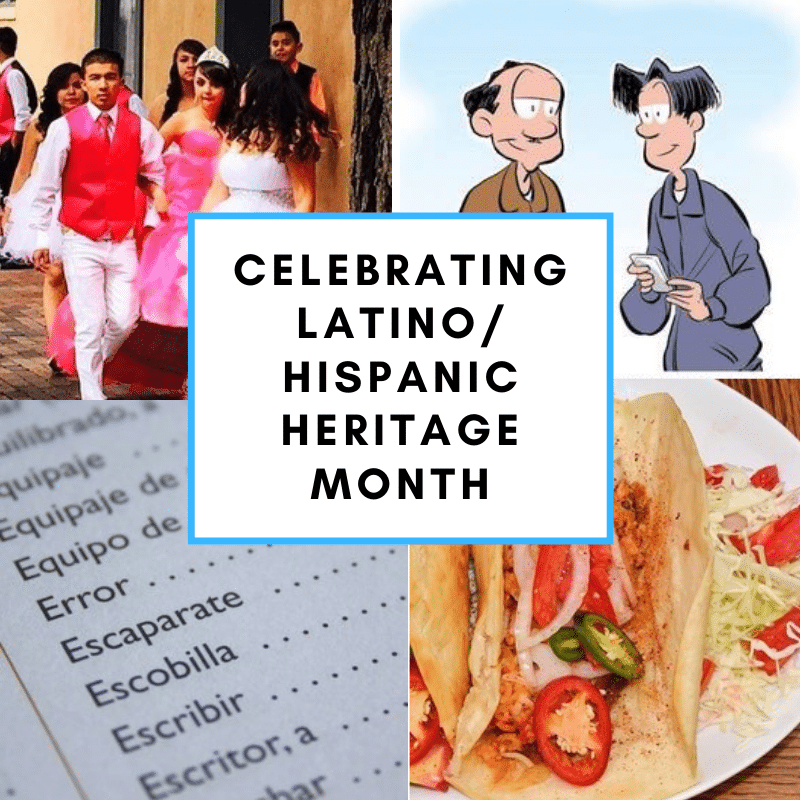 National Hispanic Heritage Month is a time to celebrate the histories, cultures, and contributions of Americans with origins in countries once under Spanish influence (September 15 – October 15). Here are a few resources to help engage students in exploring significant aspect of the Latino/Hispanic American experience.
Listenwise has curated a collection of Latino and Hispanic American audio stories, which offer diverse voices and perspectives on a range of topics and issues. If you are looking for text-based resources, this blog post from CommonLit pays tribute to accomplished Hispanic authors, poets, and social activists, with a collection of 9 texts, organized by grade level. This lesson from the New York Times Learning Network can spark meaningful discussion about dedicating a month to "Hispanic Heritage." A teacher's guide from EDSITEment offers a variety of relevant instructional resources, and the Library of Congress highlights a broad collection of resources for teachers.
Some points to consider while teaching:
Take this opportunity to build empathy among students and discuss the value of diversity.

If there are Hispanic or Latino students in your class, do not put them in a position of speaking for all Hispanics or being the authority on all aspects of their culture or history.

All nationalities and cultures experience struggles and celebrate achievements. It is important to present a balance of challenges and positive accomplishments.
Listenwise Stories about Latino and Hispanic Experiences:
Culture:
Learn about a university professor who is teaching about Mexican culture through tacos.
Invite students to debate whether the Spanish language should be gender neutral and discuss the impact of anti-immigrant rhetoric on Hispanic kids or whether the "Hispanic" label should be reconsidered.
Learn about a comic strip featuring a Latino family that has been running for over 20 years, and hear about an HBO series on Quinceañera celebrations.
History:
Hear how students are connecting with their past by taking Field Trips to Study Mexican-American History.
Listen to stories about contemporary events in Venezuela, Mexico, and Puerto Rico, as well as historic events, such as the deportation of hundreds of thousands of Mexican-Americans in the 1930s, for which California has recently apologized.
Explore historical figures such as Cesar Chavez and consider multiple perspectives on Columbus Day.
Immigration:
Immigration policies continue to shift and change.
Follow changes in DACA protections and the Supreme Court's decision to uphold the DACA program and learn about the first DACA Rhodes Scholar.
Listen to hear about the experiences and Latino authors Sandra Cisneros, Gabriel Garcia Marquez, and Jose Antonio Vargas.
Hear the story of an immigrant from Bolivia, a 13-year old migrant from Honduras, and dairy-farm workers from Guatemala, and learn about the U.S. system for metering migrants at the Mexican-American border.
Hear about the difficulties of undocumented parents finding support for their American children, the story of two migrant children who were reunited with their mother after 10 years, and a memoir written by an undocumented immigrant.