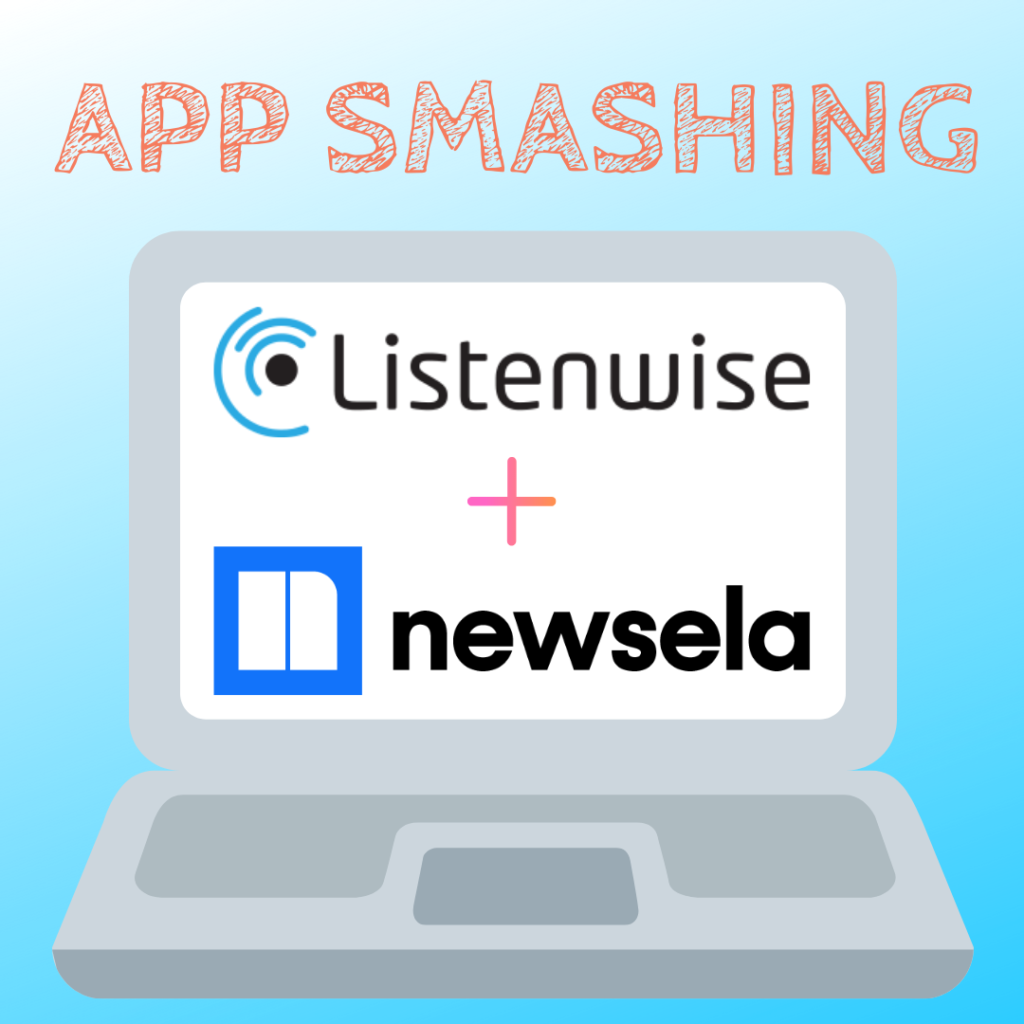 This post is part of our series on App Smashing with Listenwise.
Listenwise podcasts can be paired with Newsela, offering news stories and differentiated multimedia text sets on a wide variety of topics.
We talked with two of our Listenwise Advocates about how they use Newsela with Listenwise to meet their teaching goals. Andrew Garnett-Cook teaches 7th and 8th grade social studies in Brookline, MA. Laura Krenicki is a 6th grade geography and world cultures teacher in Colchester, Connecticut.

Laura and Andrew explained why they like using Newsela and Listenwise together:

"I find Listenwise and Newsela pair well because both contain reliable and newsworthy human interest stories," Laura said. "We want students to be able to compare texts and to find valid sources. Since Listenwise uses NPR stories and Newsela uses content from reliable sources, you know the information has been vetted. In addition, they work well when I am compiling text sets or supplemental materials to teach content and perspectives."

Andrew said, "Both Listenwise and Newsela are resources that allow teachers to incorporate current events. Both resources also offer tools for differentiated learning. On one of my seventh- grade projects, I had students use both Newsela and Listenwise to explore recent research and news stories connected to the topics they were studying."

Last year Andrew used Newsela and Listenwise to build students' research and writing skills with a project on early human development. He told us that he assigned students a topic connected to the study of human development. Students worked in teams to research their assigned topics using a variety of sources, including Listenwise and Newsela. Then, they presented the results of their research to the class. Andrew's project fostered student agency by asking them to find sources independently using reliable, high quality instructional materials.

Laura used Listenwise with Newsela in her unit on A Long Walk to Water by Linda Sue Park, where students explored the challenges experienced by refugees. Her goal was to meet Common Core State Standards for 6th grade speaking, listening, and reading.

Laura created her own text set in Newsela and paired the texts with the following Listenwise podcasts:
Laura's students were able to make powerful connections to the topic as they listened to authentic voices of refugees and read about the diverse experiences of refugees around the world. They then shared their reflections on Flipgrid.

We asked Andrew and Laura to share tips for other teachers thinking about using Listenwise and Newsela.

Laura emphasized how Newsela and Listenwise can be used to cultivate student agency. "Students appreciate choice!" she said. "If you generate a curated list of articles and podcasts for students, have them all do one or two together, and then offer choice on a third article (or more), they may jigsaw the learning together."

Andrew suggested aligning Listenwise Current Events and Newsela News with topics students are already learning as a supplemental resource. He suggested, "Have a good idea of how, for example, current events or other recent news stories can build upon content students are already learning in the classroom."

What's the best way to organize Listenwise podcasts and Newsela texts for your students to access? Laura suggested using Wakelet for easy navigation. To find more ideas for using Wakelet with Listenwise, check out our recent blog post about App Smashing Wakelet and Listenwise.