Listenwise has just released Collections! These are curated story collections based on popular themes commonly incorporated into the curriculum and addressed in classrooms across subjects and grade levels. A collection such as "The American Dream," for example, includes a diverse group of stories that embody a generative theme. They can be used together to illustrate various angles on the theme and promote critical thinking and deep discussion among students.

Collections are essentially audio text sets, which can be used in a variety of ways. Teachers might select a Collection to accompany a literary text (e.g., Death of a Salesman or A Raisin in the Sun) or a topical curriculum unit (i.g., immigration or civil rights) to diversify perspectives on an important universal theme that transcends time and place. Students might select different stories from within a Collection and then discuss as a group how they are connected to each other and to students' own experiences. Teachers might assign several stories from within a Collection and then facilitate a discussion about common threads.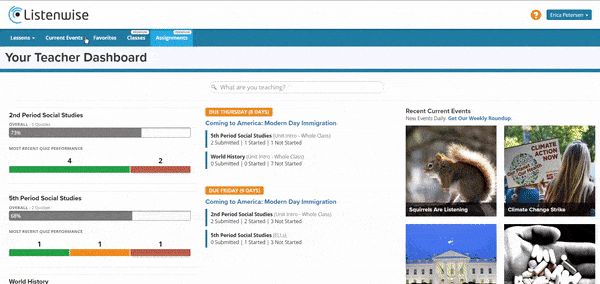 How do I find Collections?
You can browse the Collections page from the Lessons drop-down menu. This is a good way to see the entire set of Collections, explore whether any are well matched to your curriculum, or consider some new ideas for curriculum development.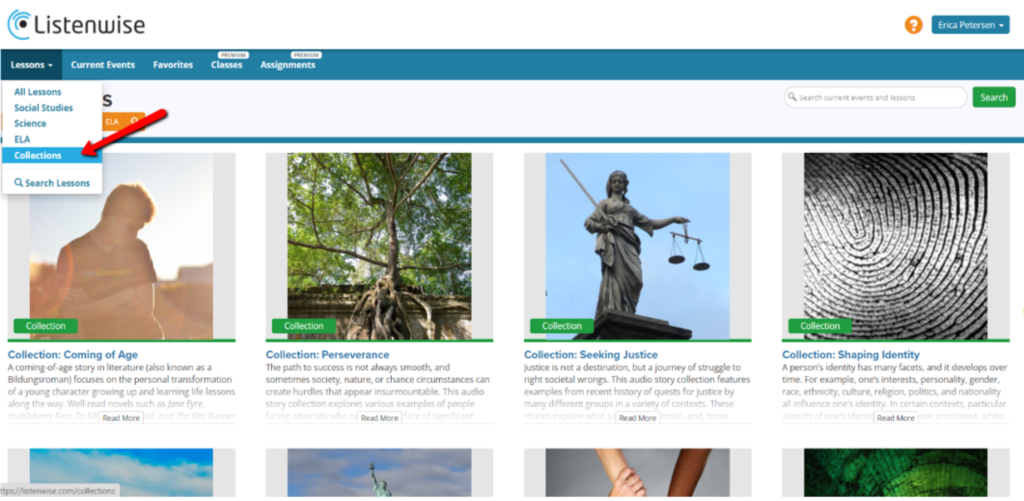 When you search the Listenwise library using a keyword related to a topic you are teaching, you'll see related Collections on the search results page. You can also filter by "Collection." This can help you find stories that you may not otherwise realize could be connected to your curriculum.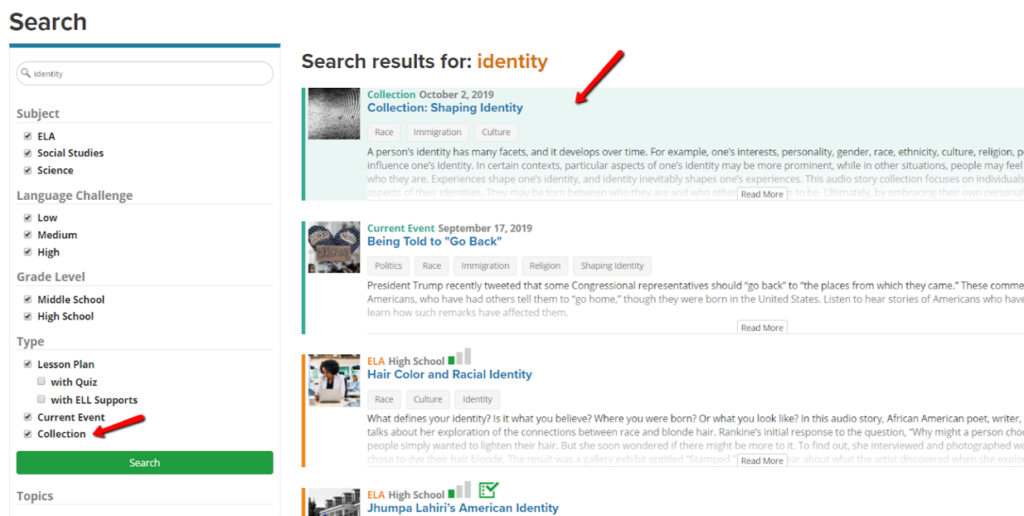 What are the Collection themes?
We have launched Collections with publication of the eight collections below. We plan to add more, so if there's a theme you would like to see, please let us know.