We've been developing instructional strategies for teaching K-12 students with podcasts, and along the way, we discovered an amazing educator community resource: HyperDocs.
HyperDocs are digital lesson plans that are designed by teachers, for students. They give students access to all the content and instructional resources for a lesson in one organized digital space (learn more about how to design HyperDocs).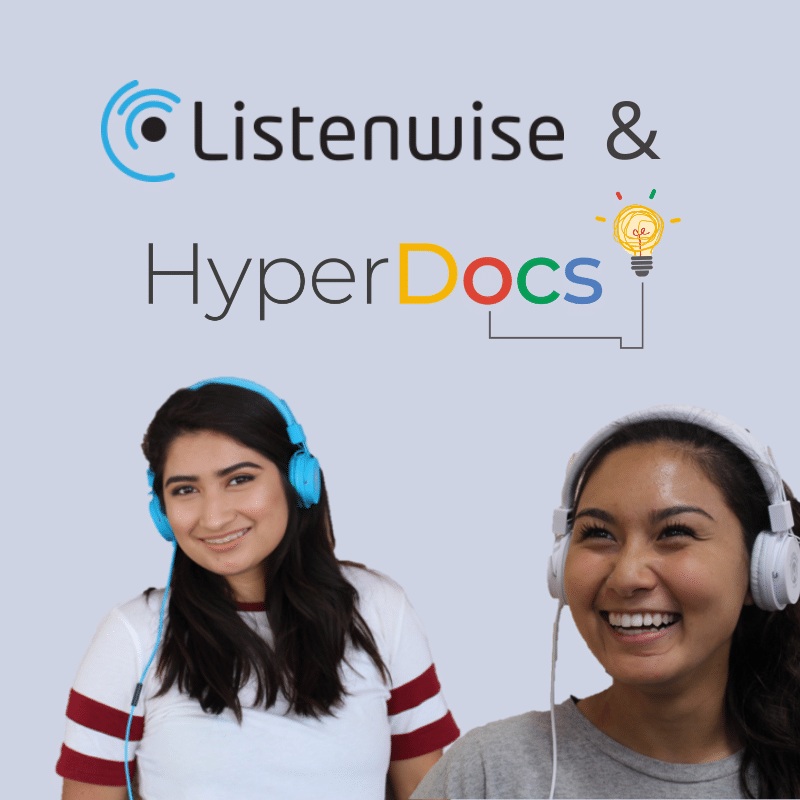 Especially with the change to remote learning last spring, HyperDocs has helped empower teachers to teach, and students to learn, asynchronously.
We reached out to our community of educators who are app smashing Listenwise with other digital platforms, including HyperDocs. California educator Scott Petri responded with the following great examples of HyperDocs lessons he used with his high schoolers.
This HyperDoc lesson asks students to explore the central question: How did the demand for civil rights in the 1960s and 70s spread and create a new generation of leaders? Scott tapped Listenwise, CommonLit, Flipgrid, and the 15 Minute History podcast to create an exciting and innovative lesson.
This HyperDoc lesson enabled self-directed learning about the Cold War. Explore this example to see how ELA and American history teachers collaborated on a cross-discipline lesson plan, culminating in a final written argument and recorded response on Flipgrid.
Whatever your instructional strategy or lesson topic, you can search the free Teachers Give Teachers database to find lesson templates you can modify (or upload your own to share).
If you are looking to do project learning and podcast creation, check out educator Kerissa Bearce's Intro to Podcasting, a HyperDoc that you can copy and fill in with your own lesson. She also put together a lesson on Creating a Podcast which has simplified the process of podcasting.
HyperDocs help to organize lessons and offer a great way to collaborate with other amazing educators! If you are looking to build your PLN, connect with other innovative educators in the HyperDocs Facebook community.
If you have created any HyperDocs lessons, share your comments here or in the HyperDocs Facebook community! 
Also explore how to use podcasts to develop curious learners in multimedia text set HyperDocs – read this blog on HyperDocs.