Are you on Clever? So are we! We now offer Clever Instant Login (SSO)!
Listenwise has added Clever SSO to allow teachers to seamlessly access Listenwise without missing a moment of learning time in the classroom. You can now log into Listenwise from Clever or sign up with Clever on our Listenwise sign-up form.
Listenwise's support for Clever SSO allows teachers and students more time to focus on learning, with less time spent on setup and logins.
If you already have Listenwise Premium, ask your Clever administrator in the District IT department to add Listenwise to your Clever portal.

You can also go ahead and login to Listenwise with Clever (Teachers | Students). 
If you want to try Listenwise Premium, you can install Listenwise directly from the Clever Library or Sign Up with Clever on Listenwise.com  
Using Listenwise with BOTH Clever and Google Classroom
Many of our customers have both Clever and Google Classroom in their districts. The great news is that you can use either or both to sign into your Listenwise account! And this goes for students, too.
Already access Listenwise using your school provided Google account? You can now sign in to the same Listenwise account from Clever, too!
Your roster import, assignment sharing, and quiz score syncing will still be done through Google Classroom.
Here's a flyer with more details on how to use Listenwise with Clever and Google Classroom.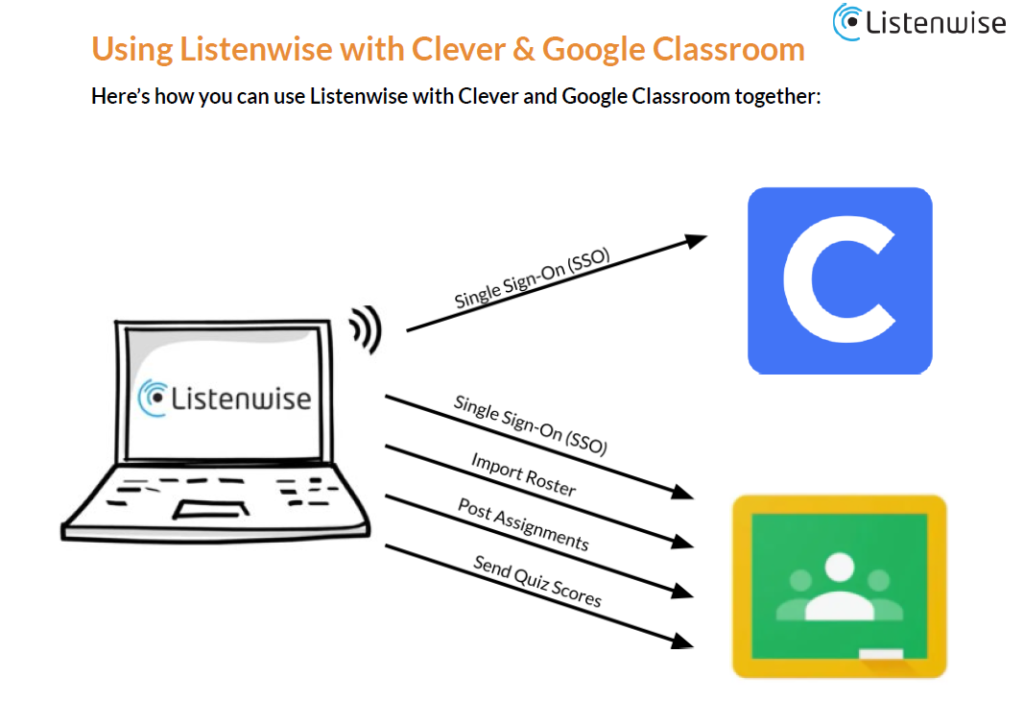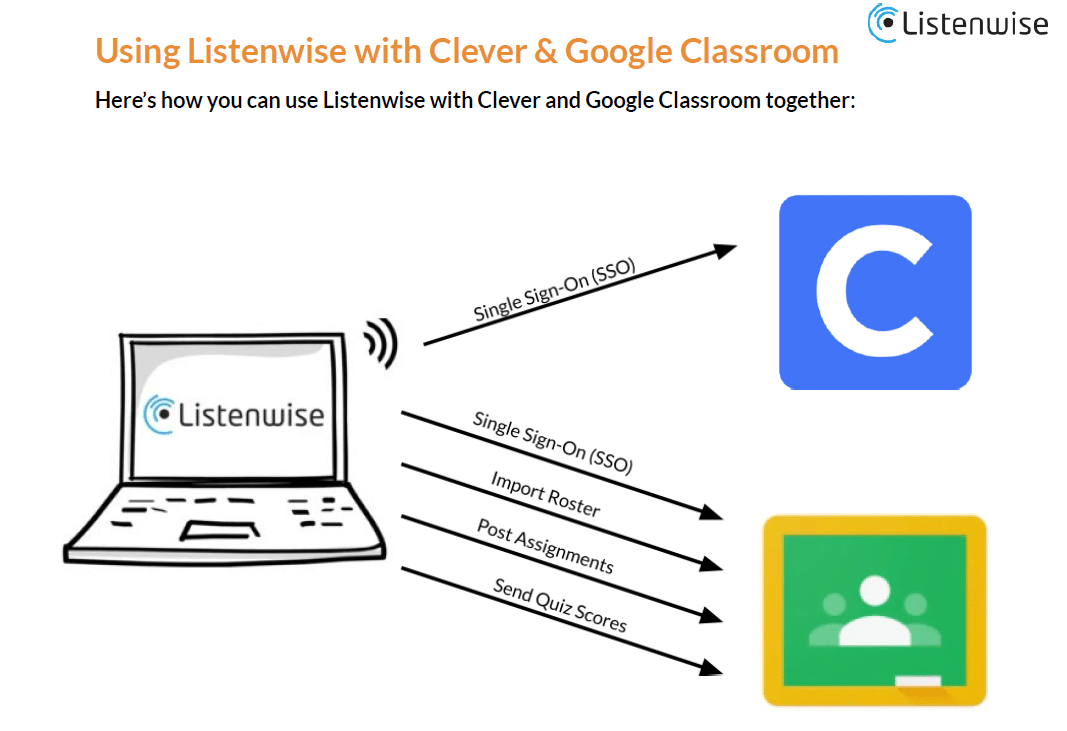 Any questions about Clever support? Please post in the comments below or send us an email– support@listenwise.com.