Given the importance of listening well to maximize success in and out of school, you might wonder if there are any guidelines for teaching it. In reviewing research on listening comprehension, we have developed seven guidelines for instruction before, during, and after listening. They are as follows:
Before Listening >
1. Set a goal.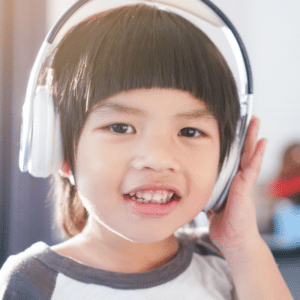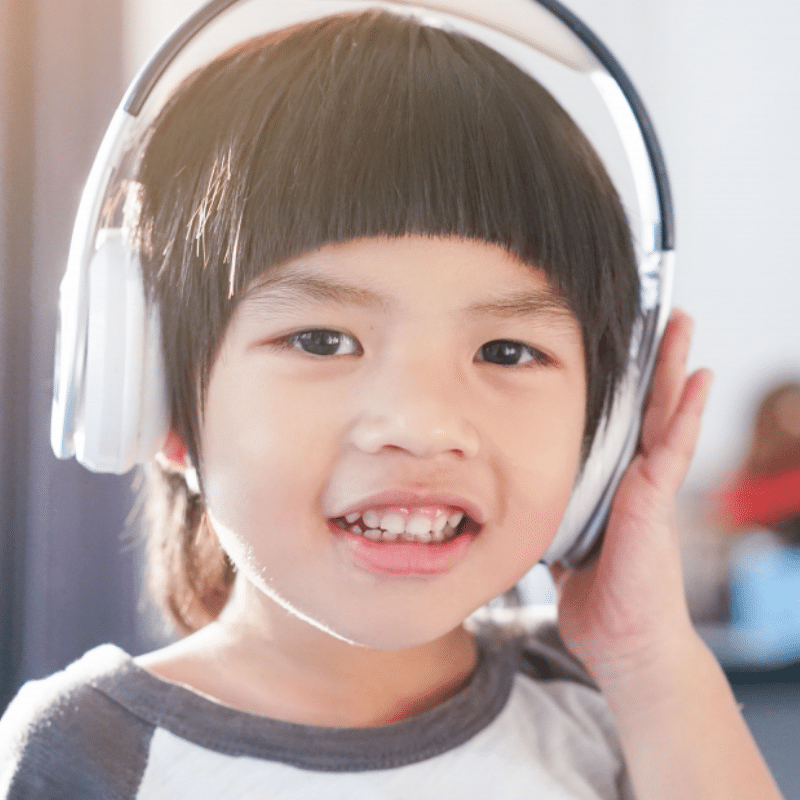 According to Funk and Funk (1989), it's important to have a goal or purpose for every listening activity. Stating a purpose will give students guidance to know where to focus, enabling them to achieve success.
2. Build Background.
Help students connect what they already know with what they will hear in the audio story by asking questions about their personal experiences with the topic. Explain what students need to understand before listening, preview vocabulary words, invite them to think about relevant prior knowledge, anticipate the subject of the story, or otherwise engage actively in preparing for the story.
3. Prepare the Environment.
If playing the story out loud to the whole class, minimize distraction by making the environment at home or in school as quiet as possible. Use headphones for listening when possible.
4. Introduce Listening Strategies
Introduce tools and strategies for successful listening (see below).
During Listening >
5. Scaffold Note-Taking.
Students can use a listening organizer to help them focus on important ideas and details while listening to the story, which can help to deepen their understanding. Listening organizers might include T-charts, Venn diagrams, or a blank page to keep track of a character's actions in the story. Such organizers can guide students in taking notes to help them focus their listening and teach them strategies to support comprehension in other contexts.
6. Explain Problem-Solving Strategies.
If students do not understand a word or concept, they can use clues from the story to make a guess. If they are listening independently, they can stop the audio and think or listen again as needed to ensure understanding. They can be "problem-solving listeners." These strategies should be taught before students begin listening with reminders provided as needed.
After Listening >
7. Reflect on the Audio Story.
Engage students in synthesizing what they learned from listening to the story with a focus on key understanding goals. For example, ask students to respond to listening comprehension questions in writing and then share their responses with a partner, small group, or the whole class. Discuss key themes in the story and encourage students to make connections to other texts or experiences. Students can respond to questions about the story through writing, speaking in conversation, recording themselves speaking, or a combination.
Read about more ways in which you can engage your students through listening:
These guidelines are adapted from those developed by Michael F. Opitz, a professor emeritus of reading education from the University of Northern Colorado who has investigated numerous literacy topics, including listening, for over two decades. His substantive research on teaching listening resulted in his book, Listen Hear! 25 Effective Listening Comprehension Strategies (Heinemann, 2004). He is the author of and coauthor of numerous books, articles, and reading programs. Read his guest blog post about 5 reasons why you should teach listening.