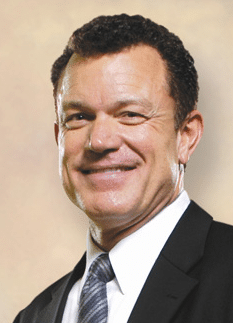 Today's post is written by Michael F. Opitz, professor emeritus of reading education from the University of Northern Colorado who has investigated numerous literacy topics, including listening over two decades. His substantive research on teaching listening resulted in his book, Listen Hear! 25 Effective Listening Comprehension Strategies (Heinemann, 2004). He is the author of and coauthor of numerous books, articles, and reading programs. Read his first blog here called 5 reasons why you should teach listening.
Given the importance of listening well to maximize success in and out of school might lead you to wonder if there are any specific guidelines for teaching it. In reviewing listening research, I was able to glean seven. They are as follows:
Set the purpose.

According to Funk and Funk (1989), students need to understand the purpose for listening to get the most from the experience; they need to listen for rather than to. Having an explicit purpose in mind will help them know where to focus, enabling them to achieve success. Do they need to listen to determine which statements are fact and opinion? Do they need to understand the procedure for carrying out a specific activity? In either case, letting students know up front will make their accomplishment more likely.

Set the stage.

Getting ready to listen is like getting in the zone or warming up. A good first step in setting the stage is to tell students the purpose for listening. A second step is to prepare the environment. Eliminating background noise, sitting in an appropriate configuration, and third, telling students what will transpire after they have listened are three ways to set the stage for listening (Devine, 1978; Buttery & Anderson, 1980).

Provide follow-up.

Funk and Funk (1989) also point out the importance of providing time for follow up. Immediately after students have listened, hold them accountable for whatever it was that they were attending to when listening. Many times this follow up will be in a written format so that there is a paper trail of student learning. Such follow-up enables you to see what they were able to ascertain while listening, thus serving as an authentic assessment of sorts. When reviewing their responses you can see who was able to achieve the stated purpose and who might need additional help.

Keep it brief.

More students than not are expected to listen for a good part of the school day and this only increases throughout the grades. Given that some students find listening difficult, either because it is not their favored learning modality or because they are grappling with how to listen, keeping the listening experiences brief and focused will help guard against children tuning out. In telecommunications businessman David Sarnoff's words, "Make sure you have finished speaking before your audience has finished listening."

Integrate it.

Using listening in a variety of subject areas is an excellent way for students to understand how it crosses all content areas. Listening for steps to conduct an experiment in science, propaganda techniques used by the media in social studies, and listening for the argument in English—all are ways for students to capitalize on listening in different content areas. As noted by Moffet and Wagner (1992) "Activities that entail attention, as a preparation for action of one's own, teach listening skills far better than special drills focusing on listening alone."

Be a model.

Jalongo (1996) emphasizes that showing students how to be better listeners through our own example is more powerful than telling them. If we want children to show a speaker respect, for example, we need to do the same.

Avoid repeating yourself and/or student responses.

Probably easier said than done, nonetheless important, is to say something once and only once. Patterns take time to break, however, which is why this one guideline might be difficult. Rubin (2000) suggests that having students restate questions and answer questions posed by not only the teacher, but peers are two ways to show students the importance of listening.
Read about more ways in which you can implement listening in your classrooms: