Teaching kindness can create inclusive school environments and positive behavior that invites friendship. Promoting kindness is also a key in reducing its opposite: bullying. As students become more aware of their emotions, they can better empathize with others and respond with kindness. Teaching social and emotional skills, such as empathy, is increasing in many schools and may change the role of learning in the future.
Stories of Friendship and Empathy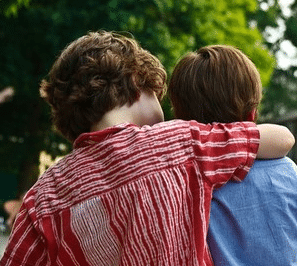 Students can create change and impact other students by being open to understanding each other and creating friendships. Teaching the Novel Wonder is a good place to start when teaching about bullying and empathy. Listen to an interview with the author of Wonder, R.J. Palacio, and hear about how she describes the relationship between kindness and courage, and then use some of the audio and lesson resources for teaching Wonder.
There are many LIstenwise audio stories that can help provide examples of kindness and empathy to students.
The Different Stages of a Bully and the Bullied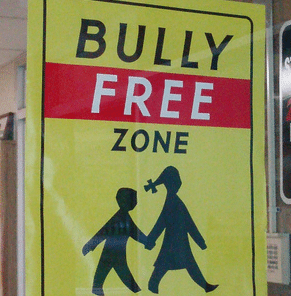 Put your students in the shoes of a bully and the bullied. Listen to these stories to help give students new perspectives.
What does a bully sound like? Listen to this Listenwise story about a former bully who discusses his aggressive, fearless behavior which led to time in juvenile detention, and what he thinks about his future.
In another point of view, this Listenwise lesson looks into the psychology of a bully and why we should use empathy when considering the bully and the bullied.
What happens after bullying occurs? This Listenwise audio tells the story of a teen who had an unexpected response to bullying; she used social media to relay her experience in an attempt to get people to fight against bullying, and it worked!
Lastly, this Listenwise audio shares the experience of a 55-year-old man who was aggressively bullied many years earlier. Listen to hear how he survived the verbal and physical abuse and hear his reflection on the impact bullying has had on his life.
Facing History has teaching guides for schools who want a whole grade or school to read the book Wonder, as well as many resources to help teach students about bullying.
PBS Newshour also has lessons and activities to help discuss friendship and bullying with students. If you'd like to understand more about the process of bullying and to dive into real examples of scenarios on decisions teenagers have to make every day, take a look at these dilemmas and how to navigate a discussion with your students.