Remember that we did the Fact or Fake Listenwise Scavenger Hunt in November during Media Literacy Week? Well, it was a hit!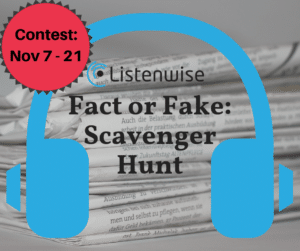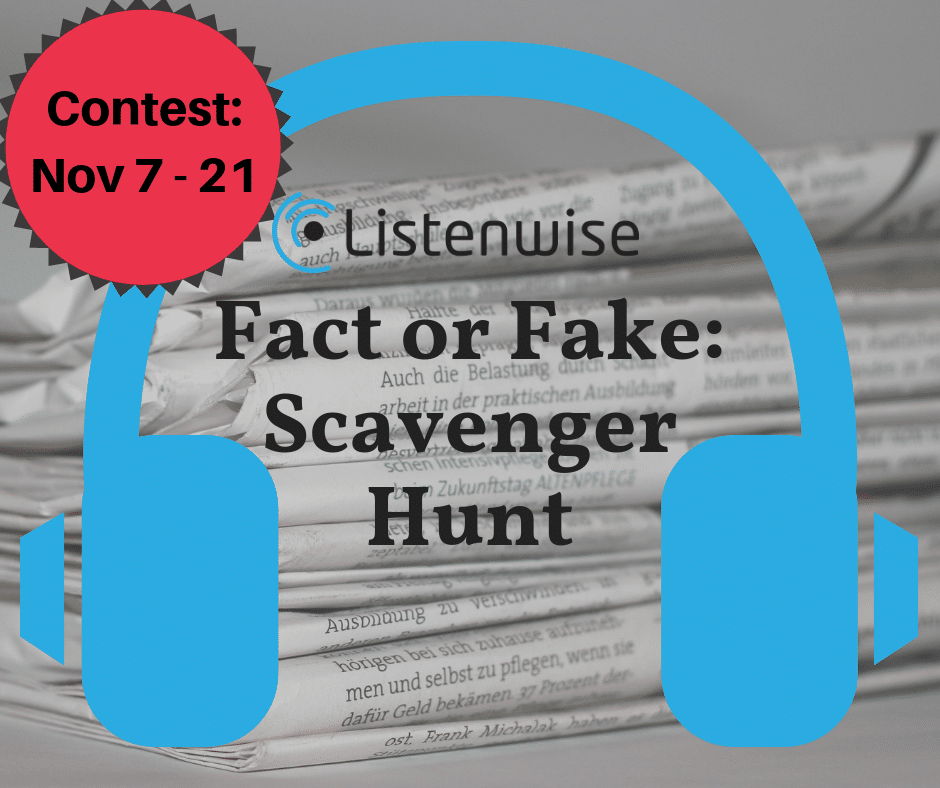 We had over 2,400 students from all over the country participate in the scavenger hunt. Students followed the clues around Listenwise, heard from a fake news creator, learned how to better spot fake news and hopefully had fun along the way!
Congratulations to the contest winners who received classroom sets of headphones and Amazon gift cards:
Highest Teacher Class Score: Bryan Eifert from Pico Canyon Elementary School in CA
98% correct with 29 submissions
Most Submissions: Mary Inglish from Rosemont Middle School in Glendale USD, CA
175 submissions in 6 classes
And our Random Winner: Kristen Mater from Rockwood Summit High School in MO
Thanks to all who participated!