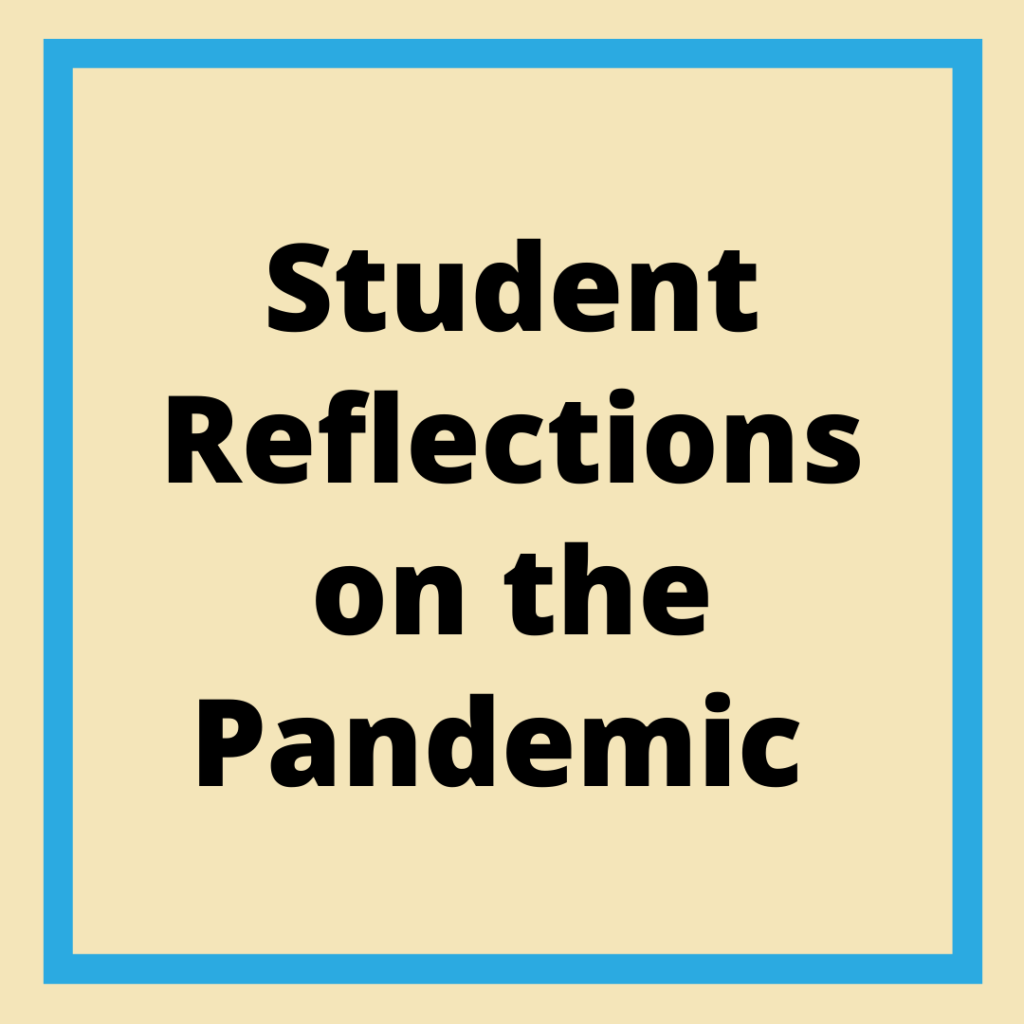 There's no question that the coronavirus pandemic has changed all our lives and has affected students in many ways. Schools around the country have closed and students have been homebound and learning remotely in recent months. Everyone has faced enormous shifts in their routines and social lives. Sometimes, however, we may not fully understand how the pandemic has impacted students until we ask them. Recently, Listenwise created a podcast collection focused on COVID-19 to help teachers gain insight into what their class is thinking and feeling. We hope that this collection provides meaningful opportunities for student reflections on the pandemic.
One of our teacher advocates, Erik Eve, created a lesson using Listenwise current event stories focused on COVID-19 in a way that activated student choice and voice. His class of 8th graders from Lindenhurst Middle School in New York were directed to choose any podcast from the Listenwise podcast collection focused on COVID-19 and write personal reflections about the story. You can read a sampling of these thoughtful and illuminating student reflections on the pandemic below.
If you want to share these reflections with your students and invite them to write their own, you might also ask them to listen to this Listenwise story featuring student reflections on the pandemic. Read and listen to student reflections from across the country, along with other Listenwise current events about the pandemic. Illicit your student reflections on the pandemic by asking them to share their own reflections, thoughts, or feelings in whatever format they wish (e.g., Google Doc, Flipgrid video, audio podcast, video chat, online discussion forum, etc.). This can help students feel connected to each other and discover shared and/or new perspectives on how this strange time is affecting people's lives.

Read student reflections on the pandemic from Erik Eve's class
Annika Bisogno listened to:
Coping Without a Job During the Pandemic – 4/30/2020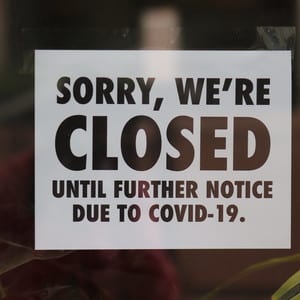 "Now I know what a lot of people are thinking, students have it easy during the break (or Corona-cation which is a mix of the words corona and vacation) but that is not the case. After listening to the audio story 'Coping Without a Job during the Pandemic', I learned about the things that adults have been thinking about and their concerns. But I am here to tell you what teenagers in middle school are thinking about. My name is Annika and I am an 8th grade honors student at Lindenhurst Middle school, and to tell you the truth, this 'vacation' is really getting to me.
At first I was like 'Whoopee— no school!' but that feeling quickly dissipated and now i've never missed school more. The adults in the video pondered if people will ever gather again or why is my unemployment taking so long, but students today don't have the time or the energy to be panicking about the future, because we are panicking about when our work is due and how overwhelmed we are.
Each day we are assigned a plethora of work to complete and even if due dates are spread out it's still agonizing. It's all new to us and speaking from personal experience I have a hard time focusing on work at home. Remembering back to when we did have school, sports and clubs, I didn't even do my homework at home but went to the library instead. However, looking more towards the optimistic side, because nobody likes a whiner, there are things that keep me calm and at peace with my studies and just over all being trapped in my house. Getting ready in the morning actually really soothes the feelings of stress. I even do my make up because it helps normalize things. I've picked up new hobbies and overall improved my mental health. Just because I am stressed doesn't mean I can't do the things I enjoy.
It's hard to make time for the things I enjoy but in the end I make it work. I think an important thing to remember is that everything will be alright in the end."
Julia Wlodkiewicz listened to:
States Lock Down To Protect Lives – 3/26/20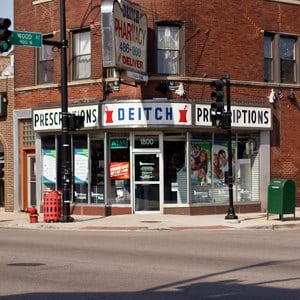 "Around a month ago, New York State closed. The schools closed, the libraries, places of work, with only essential workers being able to work. As you definitely know, this is due to the coronavirus or COVID-19. This has changed my everyday life, as long as everyone else's for a most likely, prolonged period of time. I can't go to school, I must complete my schoolwork online.
This whole situation is very stressful, especially since me and my whole class are supposed to go to high school next year. The regent exams have been cancelled, which was really a slap into reality for me. Some of my classes this year were solely preparing me for the regents. It was like I finally realized, 'This isn't temporary. It's going to last for a while.'
While this transition hasn't been easy, I feel that it is more important to protect the lives of my community and those around me rather than risk having them fall ill or even die. I know many people feel isolated right now, I feel it too, but we have to stay strong right now. We have to protect each other now, so that we can be with each other later. I respect the governor's choice in locking down the state, if that is what is going to stop the spreading of coronavirus."
Khrystyna Blyshchak listened to: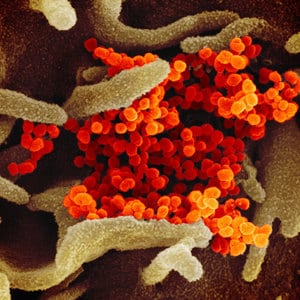 "I listened to the podcast 'Avoiding Coronavirus'. It was published only 2 months ago, but it feels like it's been forever. I listened to the podcast when it was first released, and now looking back, I wish more was done sooner. In this podcast, Steve Inskeep and Allison Aubrey talk about coronavirus testing and how it is very limited. Today, with the state that I'm from (New York) being the state with the most cases, testing for the virus is crucial.
If testing was more available during the early stages of the virus, we probably could've been able to contain it better than we had. Many people who didn't show enough symptoms were sent home. In the slight chances that they could've had the virus, they probably spread it more unknowingly. Since there wasn't enough testing and the virus kept spreading, schools were shut down and kids had to go into quarantine.
On May 1st, Governor Andrew Cuomo of New York announced, 'Given the current situation, K-12 schools and college facilities will remain closed for the rest of the academic year and will continue to provide distance learning.' Because of the virus, I will be missing out on school trips, memories, graduation, getting to say goodbye to all of my teachers, and much more. However, even though I am upset, I'm glad that Governor Cuomo took action in closing down schools for everyone's safety. I have family members that could potentially be easily infected by the virus, and I wouldn't want myself or any of my siblings bringing the virus back into our home from school.
Currently, school isn't the safe environment it has always been in my district, so I'd rather continue learning from a distance. In the podcast, the spokespeople provided us with ways we could help stop the spread of the virus. Those extra steps did help a lot of people, but not enough to stop the spread. I hope that, unlike the other pandemics in years beyond my time, we have the right technology to find a vaccine and treatment course to prevent fatalities from the virus."

Michael Fiocco listened to: 
Containing the Coronavirus Outbreak – 2/13/20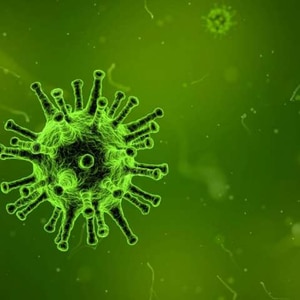 "This story pertains to my life because my father, Keeth Fiocco, works at the Jacob Javits Convention Center as an Electrical Steward of Local Union #3 of the International Brotherhood of Electrical Workers. For two weeks he and his fellow electricians all worked tirelessly to convert the largest convention center on the East Coast to a hospital that is able to house over 2,500 patients.
The decision to convert the Javits Center to a hospital was made by Governor Andrew Cuomo on March 27, 2020 in response to the need for additional beds in anticipation of a surge of COVID-19 patients that New York hospitals could not contain. After this monumental decision was made, the production quickly began on turning the giant convention center into a field hospital. For this to work, necessary life saving equipment needed to be imported from other areas. One piece of equipment were ventilators which are used to help people breathe when they are unable to on their own. Another item that was needed were hospital cots where the patients would stay and rest when they arrived at the Javits. Additional machinery included the Oxygen Concentrators, which are machines that purify oxygen for patients who have too little in their blood.
To install everything The National Guard, The Army Corps of Engineers and The Federal Emergency Management Agency (FEMA) worked in unison with the Local #3 electrical workers, as well as the other trades, to prepare to save their fellow New Yorkers. To keep the operation going at all times there were constant shifts in workers to keep them fresh and healthy as well as additional workers on emergency call. My Uncle, Christopher Erikson Business Manager of Local Union #3, along with his son , Christopher Erikson Jr. Business Representative of Local Union #3 for the Jacob Javits Center, also helped by reevaluating the contracts signed by the workers and allowed flexibility in shift times and work hours to alleviate the financial hardship the Javits Center was undergoing while insisting that everyone had appropriate personal protective equipment (PPE) including masks, latex gloves and eye protection.
When the patients arrived they came in through the third floor loading dock where the medics would assess them and then be placed in one of two zones, the recovery area where they would just be monitored or the emergency care area where the patients needed more critical care. In the rooms where the patients stayed they were given a sleeping cot, a chair and an oxygen concentrator as well as other needed equipment. At night the lights are dimmed but never turned off completely and the patients rarely get any silence, instead there is always a quiet murmur in the distance.
As well as turning the Javits center into a field hospital my father was also tasked with working the sound system when The Governor would hold a press conference at the Javits Center. When I asked him how he felt during the program he said: "I felt really nervous and didn't want to mess up because it feels like the whole world is watching me and even the smallest mistake won't go unnoticed." While watching, everything went well and they even used the audio of one conference to make an inspirational video, lifting the spirits of New Yorkers everywhere.
As we continue to see the fight against COVID-19, looking at my father always reminds me there are silent heroes that are putting their lives in danger everyday to make sure all hospitals, including the makeshift ones, are running efficiently. We clap for doctors, nurses, and first responders, let us all remember that there are others in the shadows that we clap for too."
---