The Need for Teaching Resources to Support Social and Emotional Learning (SEL)
As students return to school this fall, they are undoubtedly bringing a wide variety of emotions to class, including potentially those resulting from traumatic experiences such as loss of loved ones and unsafe home situations. Regardless of background, many have sustained high anxiety for months, which could impact their learning and their emotional health for a long time. 

Given the extra emphasis on attending to social and emotional learning under the circumstances of this new school year, many teachers are seeking instructional guidance about how to effectively address that goal. The popular CASEL framework identifies five social and emotional competencies: self-awareness, self-management, social awareness, relationship skills, and responsible decision making. Developing each of these competencies requires building a set of skills, which are more important than ever as children head back to school after a long, disruptive hiatus. The first "critical practice" in CASEL's SEL Roadmap for Reopening School is "Take time to cultivate and deepen relationships, build partnerships, and plan for SEL."
Supporting SEL with Podcast Lessons
Our newly curated Social Emotional Learning (SEL) Podcast Collection features audio stories that can help teachers support students in transitioning to a new and different school year. Teaching with these stories can be useful in recognizing the many complex emotions students bring to school with them and attending to the social and emotional skills needed to navigate the challenges of these times. Discussing the stories in this collection can help students and teachers get to know each other, develop and practice important skills and competencies, and establish a positive classroom culture, whether the classroom is virtual, hybrid, or face-to-face.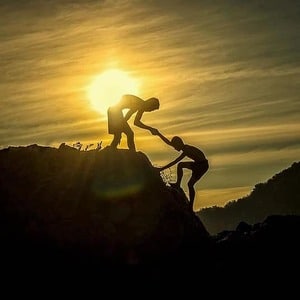 Stories have been selected for the SEL Collection because they address one or more of the CASEL competencies. For example, a story about Kids' Reflections on the Pandemic offers an opportunity to address self-awareness and self-management skills such as identifying emotions and stress management. The discussion questions provided can engage students in reflecting on their own experiences. Which of the students' reflections resonated most with you and why? How has life during the pandemic affected what you value? Explain. 

A story about Rowing to Antarctica invites discussion about self-awareness skills such as recognizing strengths and self-efficacy, and self-management skills such as self-discipline, self-motivation, and goal setting. Stories such as Discussing Kindness with Wonder and Reading Harry Potter and Developing Empathy explore how popular novels can help to address social awareness skills such as perspective-taking, empathy, appreciating diversity, and respect for others, as well as relationship skills, such as communication and social engagement. (Note that teaching with these audio stories does not require that students have read the books.) Students can debate whether it is appropriate to ask Alexa for homework help, or whether masks should be required by law, providing relevant avenues for addressing responsible decision-making, a critical competency in a pandemic. 

Our earlier blog post on how Listenwise stories can support SEL offers additional ideas for podcast lessons linked to specific skills and competencies. Our assignment resources can help spark student discussion and reflection, or you can create your own open-ended questions to help students reflect on their social and emotional learning and make connections to the issues they are currently facing.

There are many ways to use these podcast lessons in hybrid and remote classrooms. SEL lessons are particularly well suited for online discussions, whether synchronous or asynchronous. It can also be helpful to provide students with personal feedback on written responses, especially when addressing sensitive topics. Regardless of instructional mode, it is important to set students up well for participating in civil discourse that is emotionally safe. Fostering Civil Discourse: How Do We Talk about Issues That Matter is an excellent guide from Facing History and Ourselves. 
To find the full SEL Collection on Listenwise, select the Collections page from the main menu, and then browse for the SEL Collection. Then you can select stories that best serve your curriculum and your students. (Be sure to sign up for our free 30-day free trial to access the collection!)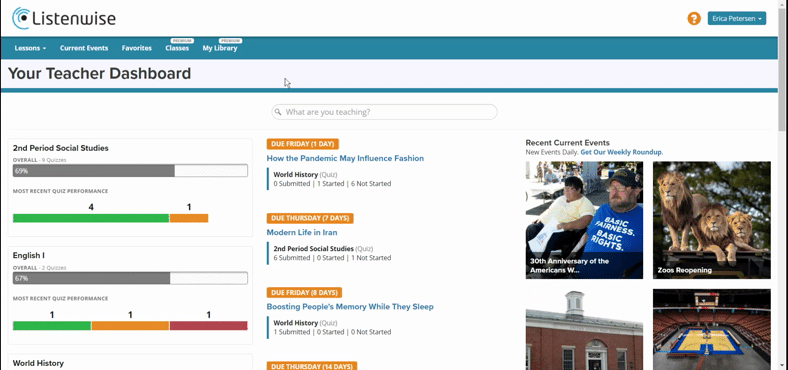 Additional Resources