Listenwise podcasts are a helpful and easy-to-implement solution to make the most of teaching and learning time!
Given the interruptions to academic instruction that COVID-19 challenges have presented, we've shared instructional ideas below to help teachers feel confident that they are using our podcasts in the most effective ways to support their students' learning goals.
1) Teach with Podcasts in Small-Group Intervention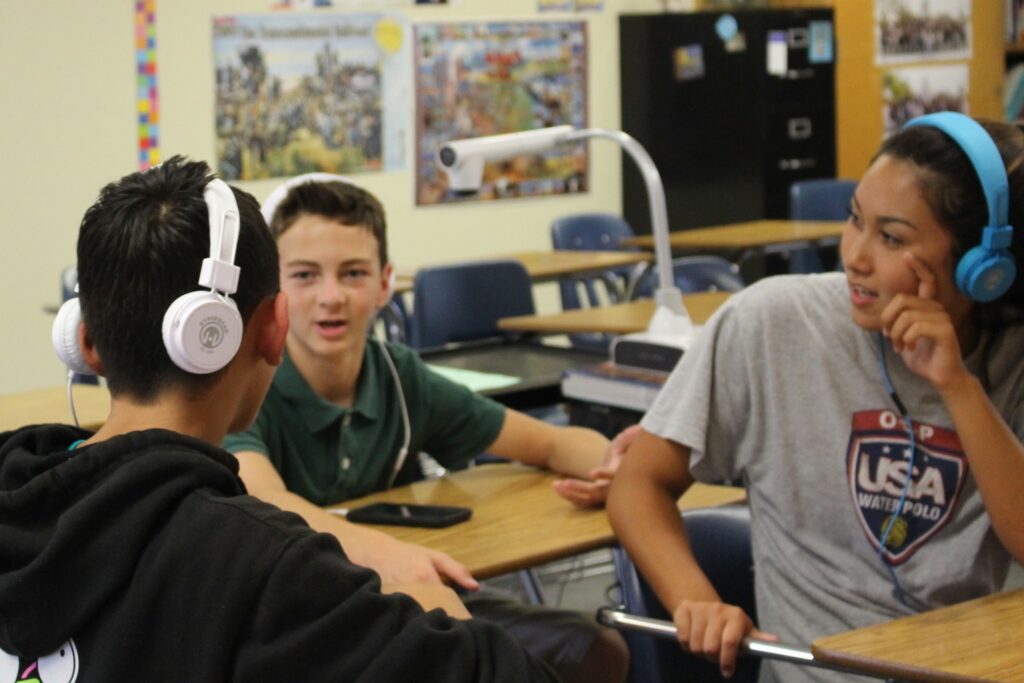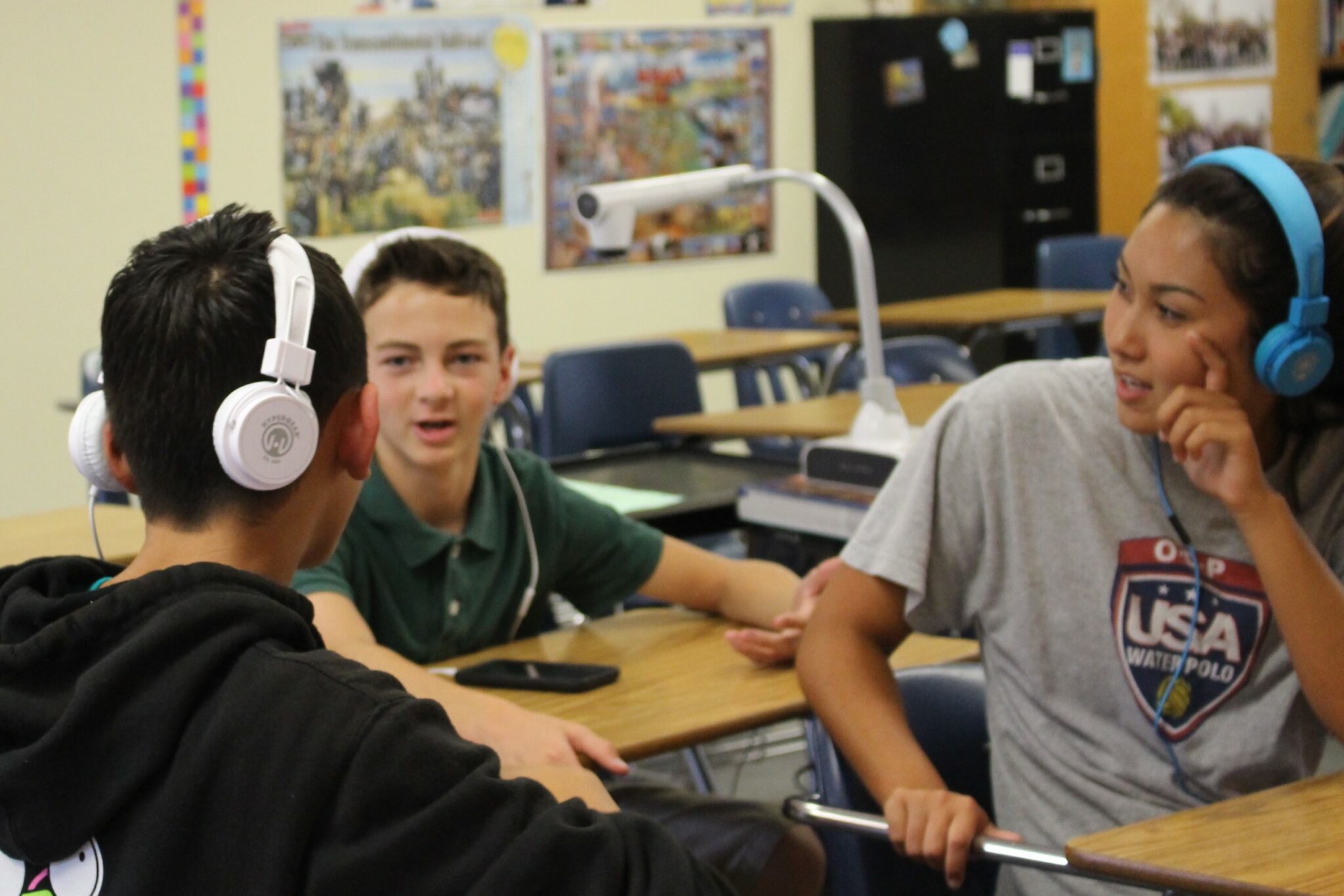 A K-4 English Language Development (ELD) teacher from Tahoe Truckee USD in California explained that timing was especially important in her tier-two instruction:
"My kids love the Weird News… I love them because they are short and engaging. Especially when I only have a half an hour to meet with my students, it's enough time for us to be able to listen to it multiple times and still get the content."
Teachers may want to filter their search on our platform by podcast length, Lexile audio level, and/or aligned standards to specifically target areas of need, while gradually increasing the complexity level of the stories students hear over time. Listenwise offers embedded quizzes for frequent formative assessments, which provide valuable data to track student progress toward learning goals. These auto-scored multiple-choice quizzes measure comprehension skills. These skills include recognizing literal meaning, identifying the main idea, making inferences, and understanding vocabulary in context. They apply to reading as well as listening, so they offer a good opportunity to develop literacy across domains.
2) Use Podcasts as Audio Texts to Support Literacy Skill Development
Many educators who use Listenwise view our podcasts as audio texts that pair well with popular literacy strategies. Using podcasts as texts provides equitable access to students who struggle to read, as they may be more easily able to acquire information, build vocabulary, and practice critical thinking and literacy skills through audio than print.
Our quick Listenwise Sticky Notes episodes explain how educators can pair Kylene Beer's popular Plot Relationship Chart for summarizing stories and her Contrast and Contradiction strategy for making inferences with weird news.
Using Listenwise Premium standards-aligned lessons is another simple way to support close reading and listening skills. Every standards-aligned lesson includes a listening organizer in the teacher's guide that students can use to take notes as they listen and/or follow along with the interactive transcript.


3) Cultivate Student Agency and Engagement with Podcast
Our podcasts' built-in- scaffolds can empower students to make choices that personalize their own learning experiences at appropriate times. For example, students may choose to slow down the audio while they listen, listen a second time to a particular part of a story, or read along with the interactive transcript. Students also have access to the text-help toolbar. The toolbar can define selected words from the transcript or questions with written, spoken, or picture definitions and pronounce words, phrases, or paragraphs in English and Spanish. These built-in scaffolds may help students form habits that will benefit students throughouth their literate lives, including if they have similar accomodations on high-stakes online assessments.
We curate podcasts on topics of high interest to students, but we suggest educators browse for podcasts on topics that are most engaging for their students, such as positive news, animal stories, weird science, stories featuring student voices, and stories about popular topics that are relevant to students' lives. Watch this clip from our Putting the Fun in Learning webinar to see how rich academic subject matter learning can result from silly search terms.
This list of podcasts incorporates a sampling of engaging topics:
Educators can also support student agency and engagement by offering students structured choice (see strategies provided in this blog post) to select podcasts that interest them within a particular instructional frame. Research indicates that instructional materials that reflect and validate students' personal identities and experiences are critical for deep, meaningful learning. Our Identities and Youth Voices collections include podcasts that many students may find reflect their own identities and experiences.
Identity Collections:
Youth Voices Collection:
If you have had an "aha moment" takeaway from this post, we would love to hear about it!
Happy listening!