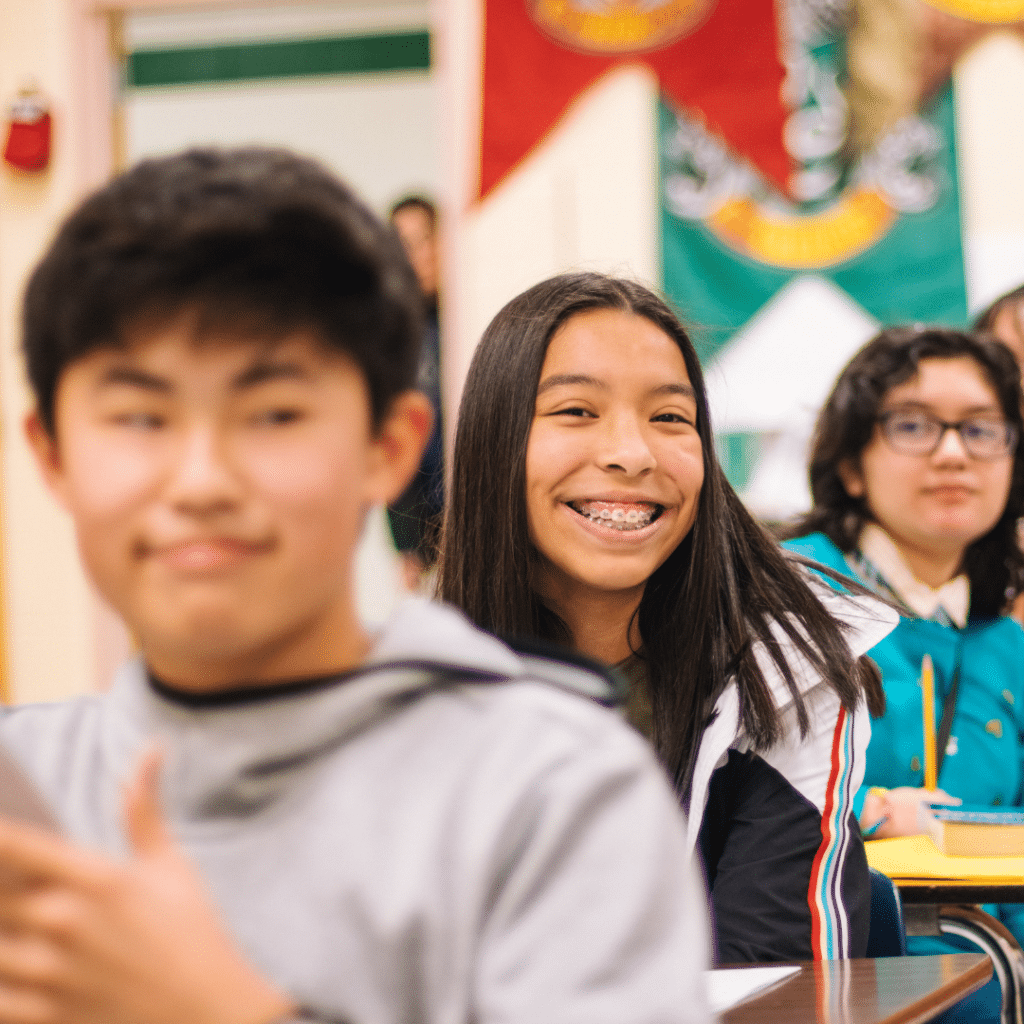 Incorporating translanguaging into the classroom requires support. Teachers need a toolbox of additional resources, and sourcing that takes time, effort, and funding. 
Listenwise is a great resource because it teaches content and language together, while providing the kinds of supports that students need with no additional prep work required.
In this blog post, we explore the pedagogy behind translanguaging in the classroom, as well as the solutions that Listenwise provides with built-in supports, instructional scaffolding, and a multimodal lesson library.


What Is Translanguaging?
Translanguaging means being able to move seamlessly between languages, including one's home language. Translanguaging allows students to think in multiple languages and draw on all their linguistic resources. English learners can draw upon their home language as they make meaning of new vocabulary in their target language. This supports an assets-based approach to learning that is in line with WIDA and many state ELD standards. 
Translanguaging can also support and affirm students who use ethnolects, like Chicano English or African American Vernacular English (AAVE). 

Translanguaging is not translation. Its power comes from its flexibility and spontaneity and its cultivation of student agency, not from its adherence to a word-for-word translation of content.
Checklists for Translanguaging in the Classroom
Teachers who incorporate translanguaging in their classroom should be asking themselves the following questions in order to ensure that translanguaging is done in a pedagogically sound way.
Is it flexible?
A flexible application of translanguaging includes offering students multiple entry points for responding to questions in response to a text.
Is it intentional?
Intentionality means that appropriate application of translanguaging must always support the goals of the lesson and student learning. 

Is it interactive?
Translanguaging by its very definition makes everyone in the classroom a co-learner — including the teacher — which can remove barriers to students participation in classroom discussions. Fewer barriers means more interaction with and among your students. Translanguaging allows classroom conversations to focus more on student-led clarifying of content and sharing perspectives rather than teacher-directed translation.

Is it inclusive?
Translanguaging is inclusive when students are encouraged to apply it during classroom discussions with their peers, regardless of whether or not their peers speak the same languages they do. The goal is to focus on the shared language in a way that supports comprehension for both students, regardless of their native languages.


How Can Listenwise Support Translanguaging?
Listenwise has over 3000 podcast and video lessons that address a variety of subjects and are designed to support multiple levels of English language proficiency. Our ever-growing ELD Lesson Library includes multimodal podcast and video lessons that offer extra support for English learners, from emergent to reclassification.
Here are a list of Listenwise's features that support translanguaging in the classroom:
Vocabulary lists and cognates
Previewing key lesson vocabulary is an important scaffold for academic language learning. Teaching vocabulary before students engage with a text to identify cognates in languages spoken by students helps to support translanguaging in the classroom.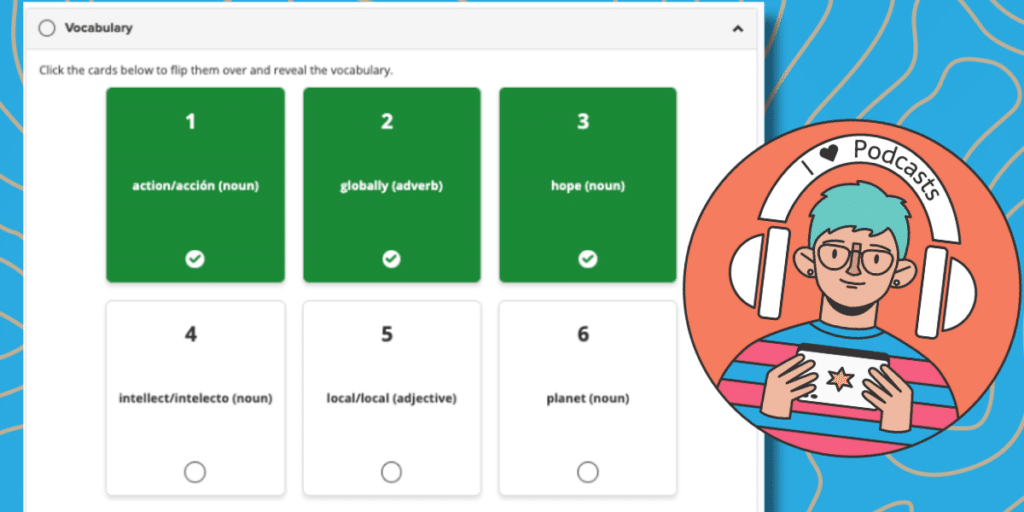 Let Listenwise do the prep work for you. Every ELD lesson includes interactive vocabulary flashcards with their corresponding Spanish language cognates. These supports help Spanish-speaking students build background knowledge to increase their comprehension. 
Multilingual supports with the Texthelp toolbar
Built-in features like our Texthelp toolbar provide students with access to 15+ languages. Students can translate single words or entire passages from the podcast transcripts and lessons into their native language.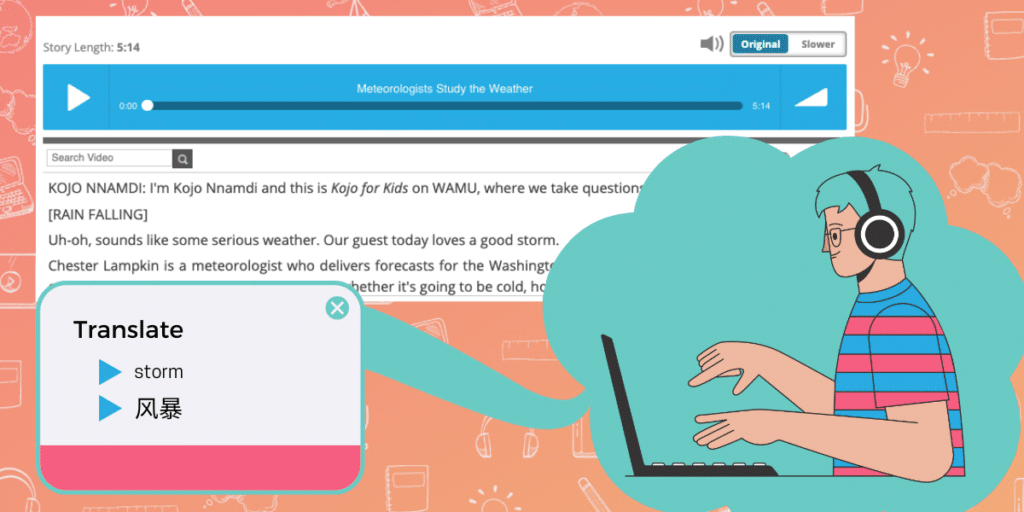 Allowing students the freedom to control how much or how little they want to use the Texthelp toolbar gives them the needed flexibility required for effective translanguaging in the classroom.
Embedded English captions and Spanish subtitles on videos
Listenwise was founded on the idea that better listeners are better readers. Both listening and reading are critical pieces of the literacy puzzle. Students can strengthen both skills when they watch, listen, and read along with our videos that include English captions and Spanish subtitles.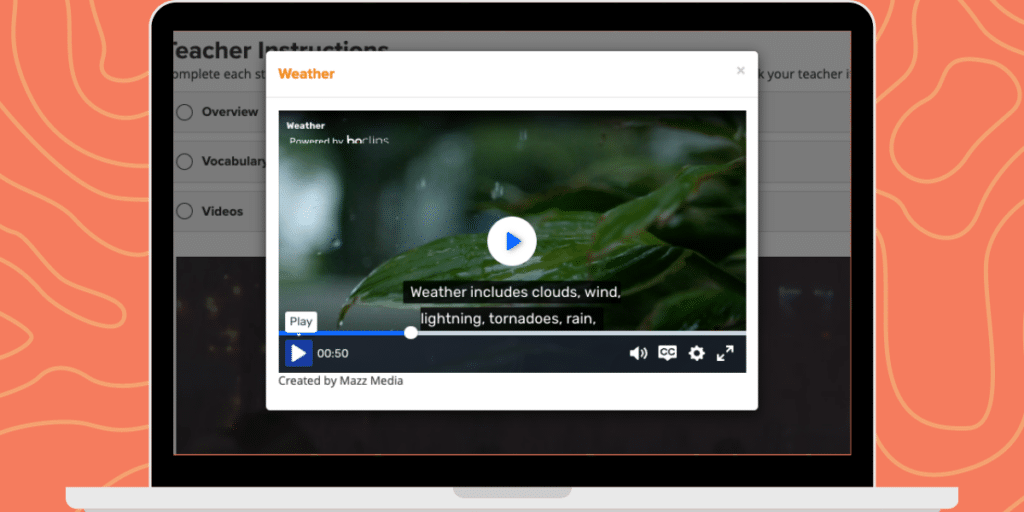 Teacher's guides with differentiation ideas
Listenwise lessons are designed for flexible implementation, accommodating translanguaging where helpful. Teacher's guides on Listenwise ELD lessons offer suggestions for differentiation that include opportunities for students to draw upon their native language and other modalities for both interpretive and expressive language.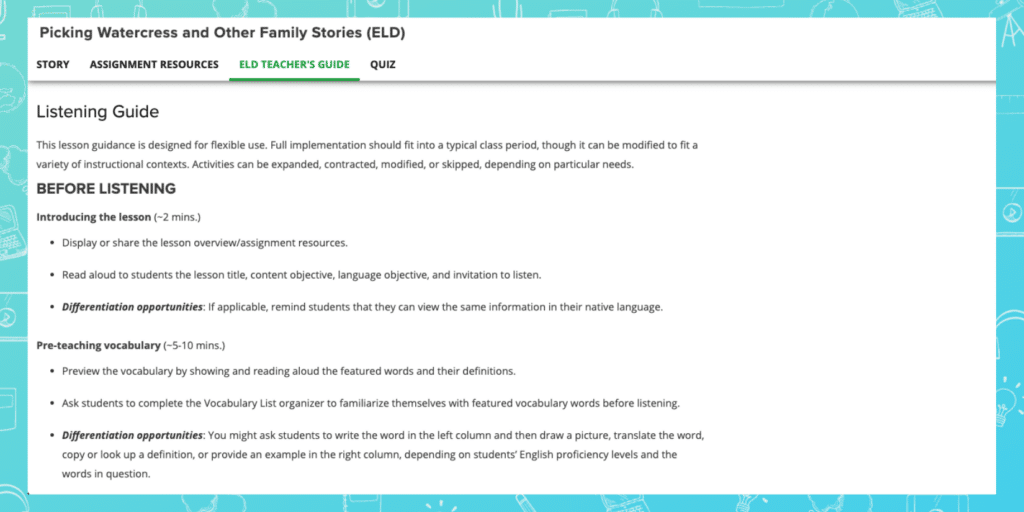 Topical, diverse subject matter that gets students talking
Listenwise lessons focus on topics and platform voices that resonate with students of all backgrounds. Stories like Immigrant Experience, Pickling Watercress and Other Family Stories, and Field Trips to Study Mexican-American History are great examples of content that can be enhanced by a multilingual discussion. These lessons may naturally inspire students to draw upon their home language in responding to the stories. Sharing these responses as a group offers opportunities for students to learn from each other about their own languages and experiences.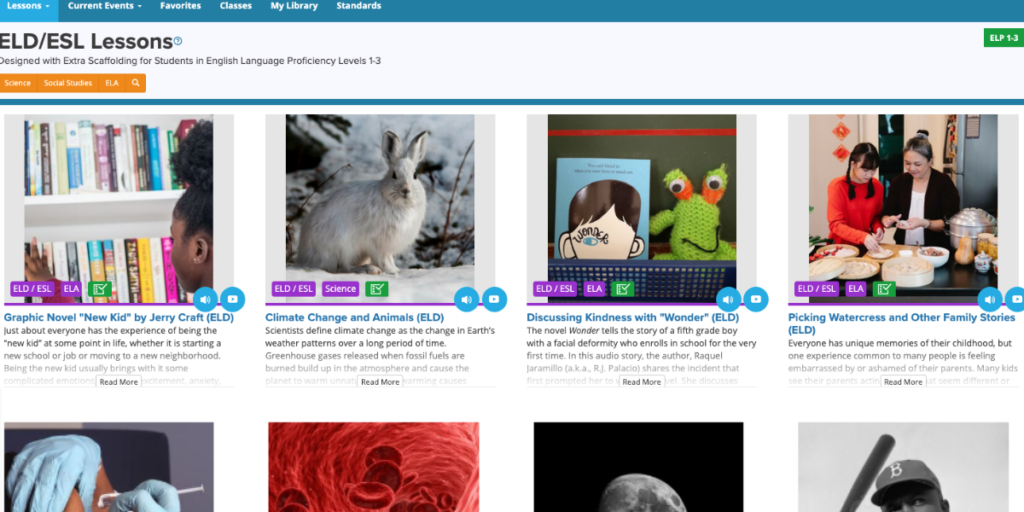 Our short Weird News stories also provide opportunities for students to share their reactions to some fun and unexpected headlines. It's hard not to have an opinion about The World's Most Expensive Fries, the Most Popular Dogs, or Space Tacos! Fried treats, furry friends, and favorite foods are universally loved and make for great conversation starters in any language.
Do you want to try Listenwise to support translanguaging in the classroom? Sign up for a free trial today!