The following is a guest post written by Wendy Threatt detailing how she uses Listenwise to build connections with her students, support student choice, and encourage independent learning.
Wendy Threatt is a 4th grade teacher at Felicita Elementary School in Escondido, California. A 25-year teaching veteran, she holds National Board Certification, and is a 2023-2024 San Diego County Teacher of the Year. Wendy also is a Senior Fellow with Teach Plus, a non-profit advocacy organization that empowers teacher leaders to influence education policy to advance equity, opportunity, and student success.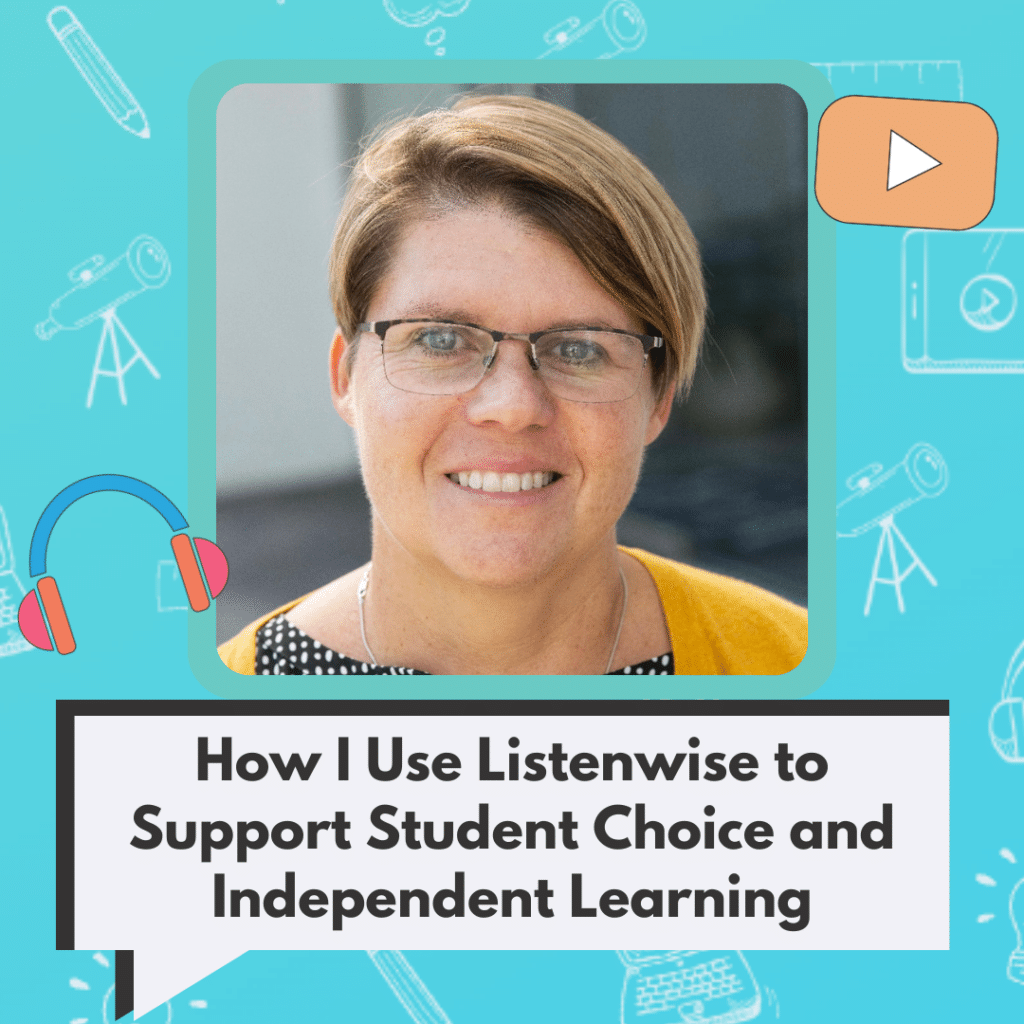 I believe education is about making connections — connections between the content standards and the lives of my students, connections between cultures, connections within the community. I strive to help my students experience these connections when they learn. It is a priority for me to ensure that my students to feel what they are learning is relevant and valuable. This student-centered approach allows me to "get out of the way" of my students and open them up to their own recognition of understanding and application to their own world.
My 24 students are a diverse group of learners. One-third are English Language Learners (ELLs), several receive support from Speech and Specialized Academic Instruction outlined in their IEPs. Many need different scaffolds, supports and encouragement to continually achieve new levels of understanding and competency in all subject areas.
I continually ask myself, "Where are they in their learning, and where do we need to go?" Those questions, thoughtful data collection, and reflection of my own teaching are tools I use to consistently make and display connections for and with my students. One tool I use to make those connections is Listenwise.
Last year I began using Listenwise in my classroom as a tool to support student choice and independent learning. Listenwise has helped my students recognize the components of good storytelling and develop great listening skills through access to high-quality podcasts.
Why I Use Podcasts in the Classroom
The main benefit of using podcasts in the classroom is that it offers another pathway to understanding and connecting to academic content. Podcasting often incorporates music and sound effects to emphasize the spoken word. By presenting material in a different format, podcasts allow students to see the impact and relevance of grammar, structure, and tone of voice on a story.
A great example of a Listenwise podcast lesson that educates and informs that I share with my student is "Whales and Snot from their Blowholes." Talking about the important scientific work that comes from studying whale snot was equally informative and entertaining to my 9- and 10-year-old students!
A natural next step after listening to podcasts is having students create their own. Whether it's keeping things simple with a written script and speaking it aloud in class with a partner, or going as far as to record and publish their work, podcasts put students' knowledge to use for a specific purpose. Publishing their work gives them the valuable experience of using their voice to inform and entertain others.


Leveraging student choice and interests
Listenwise has a library of thousands of podcast lessons on a variety of subjects, including ELA, ELD, social studies, and STEM. No matter what your students' interests might be, there's a Listenwise story that will capture those interests.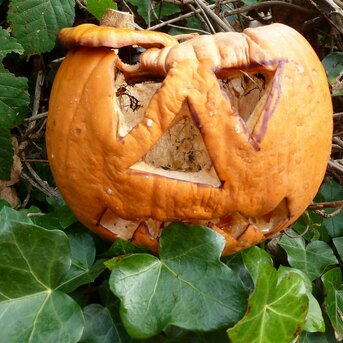 I have found that it is best to tap into my students' curiosity right away, at the beginning of a lesson. One podcast that does this very successfully is "The Rotting Pumpkin Mystery." I often use this as the very first Listenwise podcast I play for my students. It's a great introduction to the podcast format and the Listenwise library. Children are fascinated by organic matter that rots, and the accompanying video about decomposition (in the ELD version of the lesson) ties in with our science exploration around decomposers in nature.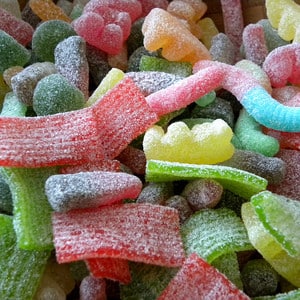 Another high-interest podcast lesson I use with my students is "Candy Mountain: Using Sweets to Study the Earth." This interview with a mathematician who uses candy to conduct experiments about earth's landscapes is a great example of how to approach STEM subjects with a playful curiosity.
Leveraging student choice and interests can also apply when it comes to student podcast creation. When I create podcasts with my students later on in the year, their first assignment is to share knowledge on a topic in which they feel they are an expert. This further extends student choice in a way that allows students to generate their own informational podcast, and gives every single student places to shine and places to grow.
Using Listenwise With English Learners
Listenwise provides my English learners with opportunities to practice their reading, writing, listening, and speaking in a way that makes connections to their lives and what is important to them. Listening to podcasts also allows English learners opportunities to listen to different accents, tone of voice, and rate of speech that more closely mirrors real life conversations.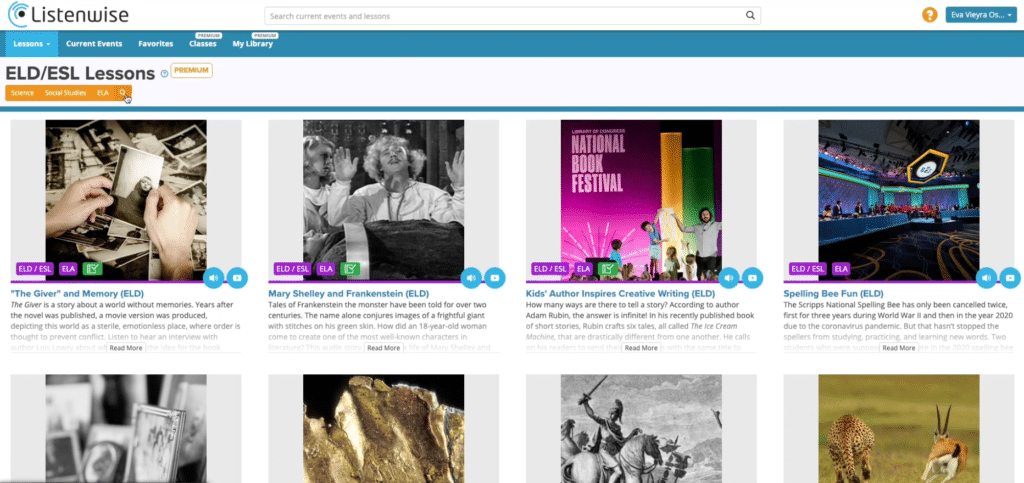 The structure of podcasts can be used as a tool to illustrate the relevance of strong literacy skills to all my students. My students hear how complex sentences sound versus fragments or run-ons. They can then apply this information when it's time to generate their own content. When they write and research their podcast projects, my students confer with each other throughout the process, and independently seek out other resources and books to support their writing. My role then transfers from keeper of knowledge to creative mentor, which takes me out of my students' way and allows their learning to flourish.
My student Esme is improving her writing and speaking skills while she creates her podcast about her passion for Squishmellow stuffies. Bryan recognizes connections between strong adjectives and good storytelling through his work on writing a podcast about professional soccer players. Valerie is connecting subject knowledge with effective research techniques as she creates a podcast episode about different kinds of sharks.
Several of my English learners who have been hesitant to talk in class are more verbally expressive as a result of bringing Listenwise podcasts into the classroom. I've witnessed students take risks with writing and show significant growth toward achieving grade level standards. My students now connect learning with doing, sharing, teaching, and even changing their world.
One student, Ashley, was inspired to create a podcast about what it's like to have a sibling with a chronic illness. Sharing her story through the medium of podcasting impacted all of us; the whole class had the opportunity to learn something important from her story. Watching students make these kinds of connections is one of the greatest rewards in teaching.
When students feel in charge of the direction of their learning they are on their way to being self-motivated, successful learners. Listenwise helps me create a rich, engaging learning environment that supports every student in my classroom.