At Listenwise, we have been watching how the outbreak of the coronavirus has caused many schools to close temporarily and rely on remote learning.
We are committed to helping students succeed, especially in challenging times.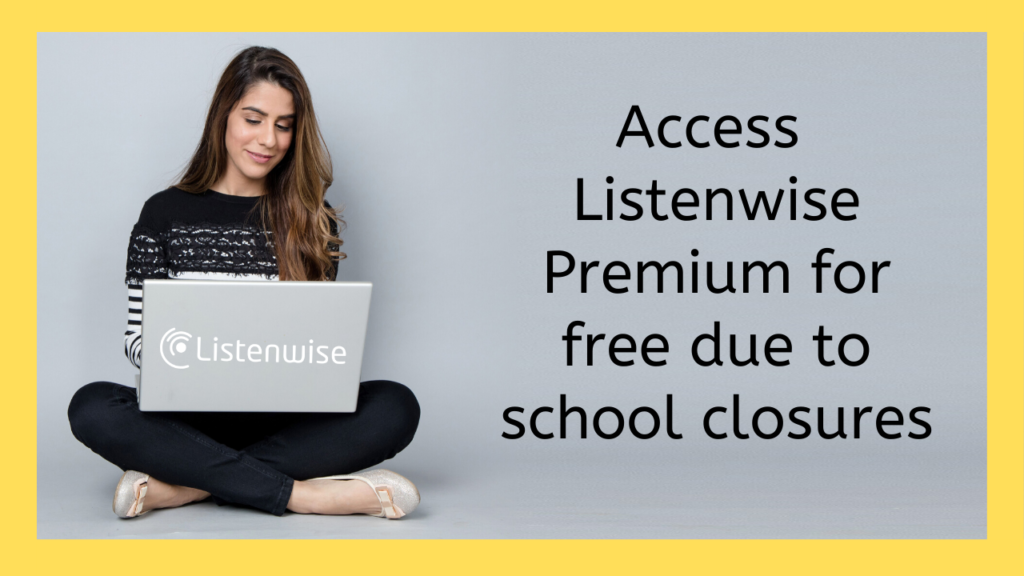 If you are a single teacher or parent seeking access to Listenwise Premium for remote learning, join free for access to Listenwise PREMIUM for 90 days! 
Looking to set up a whole school or multiple teachers? Please complete this form to get full access to Listenwise Premium at no cost for your school site through May 31st. If needed, we can extend this offer until your school reopens.
We hope this provides you and your students with helpful structured learning opportunities during this difficult time.
Listenwise is an online platform that supports remote learning with easy-to-use lessons and quizzes. Listenwise offers a curated collection of more than 2000 lessons featuring brief nonfiction audio stories for students in grades 2-12. Lessons address current events and popular curriculum topics in English language arts, social studies, and science. Listenwise sources podcasts from public radio and other producers of high quality educational audio content.
Listenwise lessons help students develop listening comprehension and other core literacy skills and build academic vocabulary and background knowledge in a wide range of domains. They offer opportunities for students to engage in critical thinking about important topics and make connections between the curriculum and the world outside of school.
We have upcoming virtual "office hours" to support teachers using Listenwise for remote learning. Sign up on our webinars page. Recordings will be available and linked on that page afterwards.
Here is some guidance on using Listenwise's collection of daily current events, standards-aligned lessons, and quizzes to support remote learning:
Please let us know if there is anything else we can do to support you and your students while your school is closed. We wish you all good health!

Monica Brady-Myerov
Founder and CEO
Monica@Listenwise.com